Art equipment
Blog
Some anatomy tools offer a glimpse into parts of the body we normally wouldn't be able to view. Drawing a face, hand, or person from memory can result in ill-proportioned results.  Anatomical models provide an accurate reference of the internal and external structuring of the human body.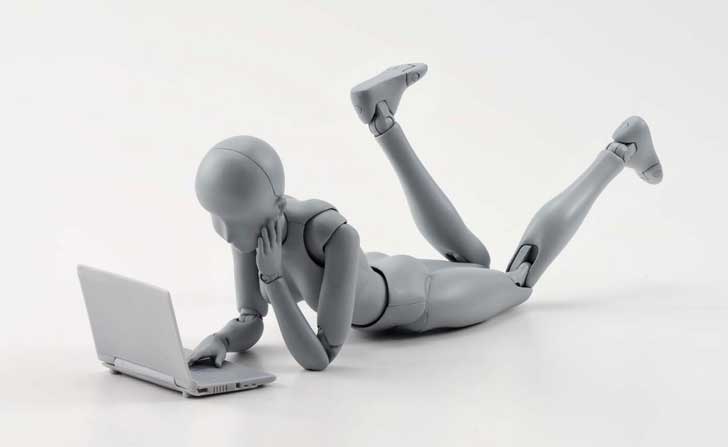 With the right anatomy study tools, artists can learn how to fit all the pieces together in regards to size and placement. 
9 Anatomy Tools – providing accurate anatomical drawing reference:
Male Anatomy Figure: 11-inch Anatomical Reference for Artists (Grey) 
When using anatomy tools, male figure reference models portray the entire male body.  This nude desktop model has a neutral upright pose with arms slightly outward.  An athletic build shows the muscles structures of the male form.  
Half is covered in skin while the other half is absent of skin to portray a dissection of the muscle groups. Cast in gray resin, minute details are clear and visible.
Standing on a solid base, he won't tip over or wobble as he poses for you.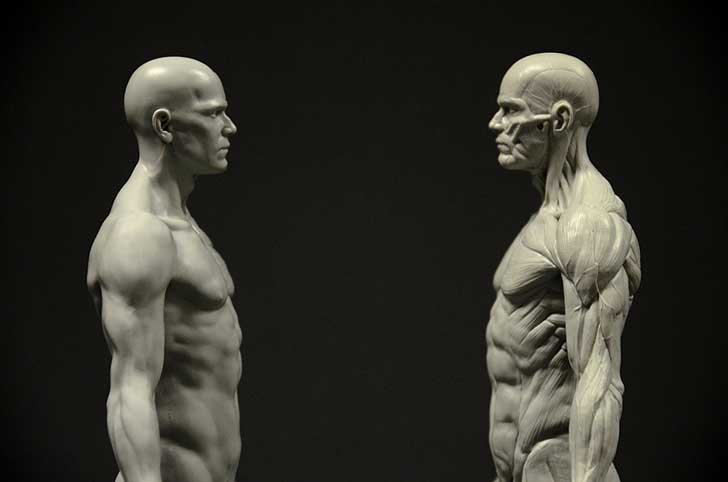 Female Anatomy Figure: 10.5-inch Anatomical Reference for Artists (Grey) 
The perfect companion to male anatomy tools, female figure reference models show the beauty of a woman.  Anatomy teaching tools help artists see what lies beneath, as this model does.
Half is covered in skin as the other half is skinless to depict the muscle structure. Standing in a neutral pose, this model is slightly shorter than her male counterpart. Cast in gray resin, surface variations and muscle groups are clearly defined. 
Mounted on a solid base, she's the perfect desktop model from head to toe.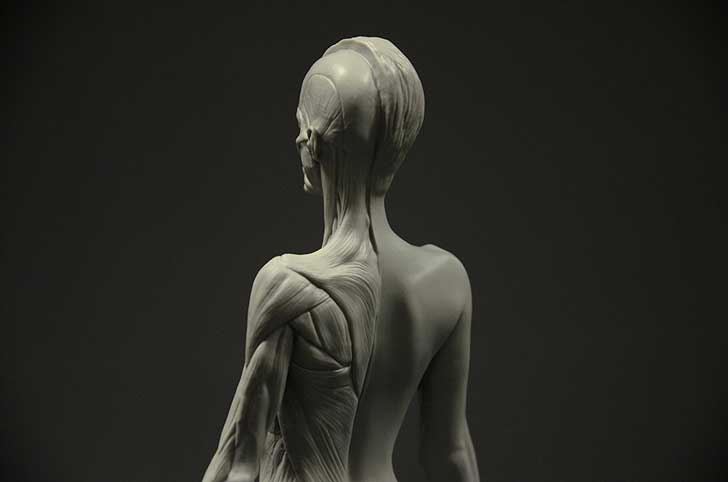 Female Proportional Figure: V.2 – Proportion & Surface Form 
When using anatomy tools, female figure models may need to be anatomically correct.  This 12-inch model depicts the nude surface anatomy of a standing female. 
Proportionate to her size, her anatomy is accurate and covered in full skin.  This model is based after a real woman which lends an air of human realness. 
The natural gray color catches the light to enhance muscular details and bone structure.  With an athletic build, she's the perfect tool for artists trying to portray the human female form.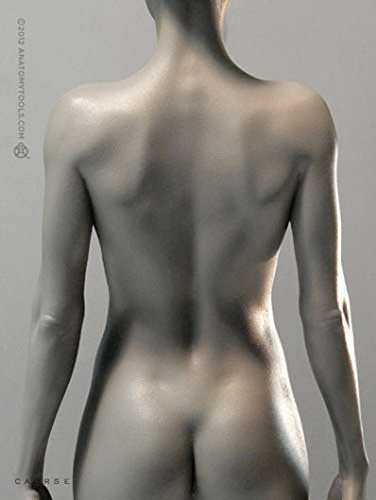 Male Proportional Figure: V.2 – Proportion & Surface Form 
Based on the form of a live male athlete, this 12-inch anatomy tools model shows an innate amount of detail.  Fully skinned, this reference model shows the male physique in stunning accuracy and proportion. 
Muscle groups are defined as he maintains a neutral pose.  Standing on a solid base, he won't budge as you're drawing his anatomically correct figure.  Painted a standard gray, details are visible and easily catch light and shadows.  
As part of your anatomy study tools, you'll be able to view a life-like model at one-sixth the scale without losing any details.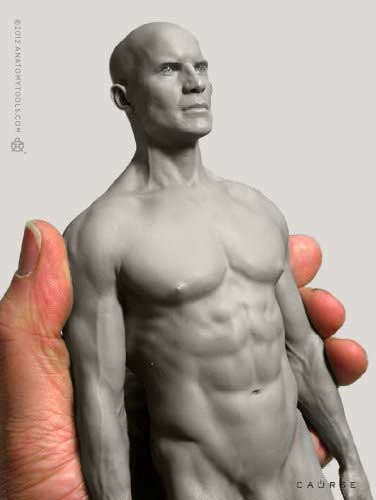 Wooden Manikin – Posable Drawing Sketching Model With Stand – 13 Inch 
Fully articulated joints give this wooden model a full range of motion to pose any way you like.  Artists benefit from anatomy study tools like this to grasp the concept of body movement and placement. 
A simply wooden and faceless model can hold any pose you put it in.  The included stand keeps it in place so it can hold a karate kick or a frog pose. It can strike a pose, salute, or hold dance moves. 
Beginners benefit from anatomy teaching tools like this to learn the basics of human movement without focusing on details like bone or muscle.
Artist Manikin 12in Male Right Hand 
Anatomy tools come in all shapes and sizes, including hands. It's often considered the most difficult part of the human body to replicate due to the intricacies involved. This fully posable hand mimics the way a real hand would move.
The wrist rotates and fingers bend at the joints. When using anatomy tools, model references of hands can teach artists how to add emotion to a drawing with the right hand gesture.
It's a great prop if you need a realistic visual with the real-life scale of a man's hand.
Max Factory Figma Archetype Next Male Action Anatomical Figure (Gray Colored Version) 
Take drawing to the next level with this fully posable male figure. When using anatomy tools, male figure models can't always be posed.  This model is made with flexible plastic joints that make him pose and hold any position he's in.
Cast is neutral gray with a realistic athletic build, he's lightweight with an extensive range of motion. Pose him to fly, jump, wave, run, and more. At 5 ½ inches in height, he stands tall in the included transparent stand.
An extra set of hands is included in case replacements are needed.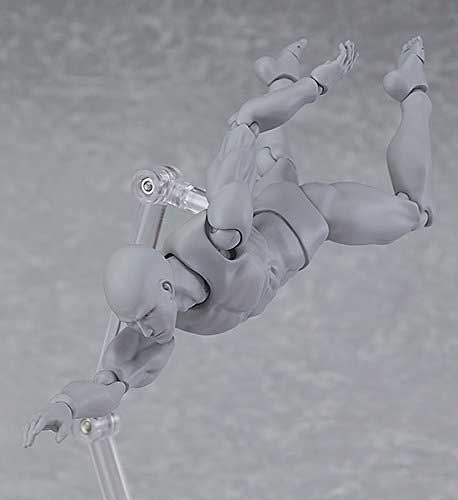 Bandai Tamashii Nations Woman DX "S.H Figuarts" Action Anatomical Figure
Anatomy teaching tools are only as good as their engineering.  This model replicates the anime design which requires over 30 fully posable joints. 
To get the most out of this mini-humanoid model, it comes with a set of interchangeable hands, cell phone, sword, gun, book, PC computer, tablet, and smart phone. 
With these anatomy tools, female figure models like this can pose in realistic positions. At approximately six inches tall, she's compact and a bit delicate. Not a toy, but she is a wonderful reference model.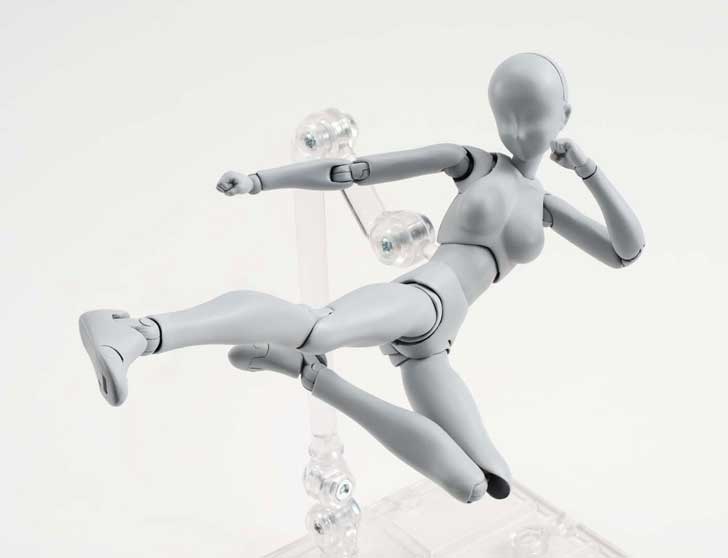 Anatomical Human Skull Model, 3-part, Numbered, with Sutures, Life Size 
Bodies aren't always required. If you need to draw a head with the help of anatomy tools, skull models are an immense help. 
A life-size flesh-less skull gives the perfect view of the human bone structure.
Cast in PVC from a real human skull, it details bone, blood vessels, and the innervation of the human skull.  It disassembles into three parts: calvarias, mandible, and skull base.
You can even see the internal structure of the skull when you remove the calvarias.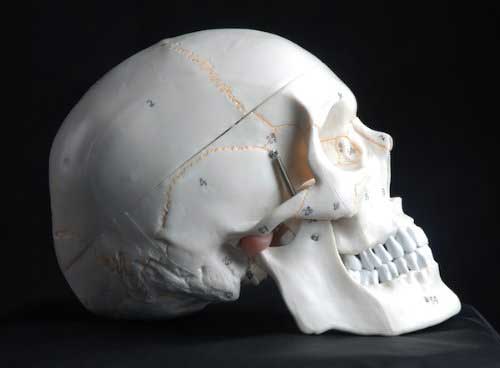 Anatomy tools give accurate perspective artists need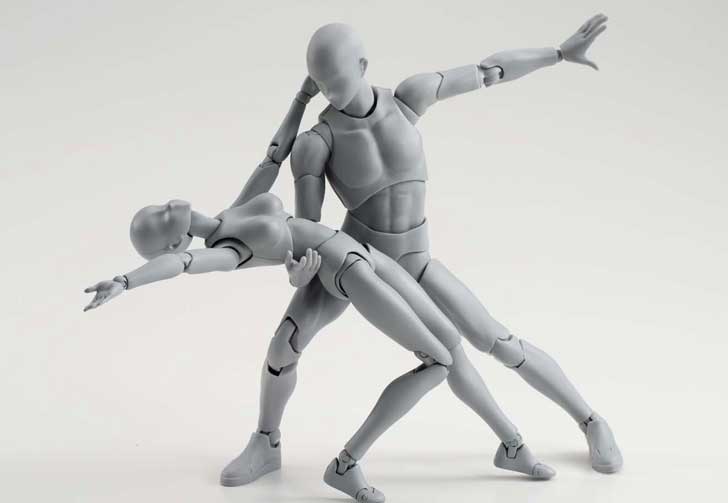 Having a portable life-like human model is an essential part of an artist's anatomy study tools.   Conveying gestures and movements in a realistic way adds a bit of life to them. 
The Wooden Manikin – Posable Drawing Sketching Model With Stand – 13 Inch helps beginners get a grasp on the basics of shape and perspective of the human form.  No skin or details detract from learning how to draw a still-life figure. 
But if you need something a bit more human, the Female Proportional Figure: V.2 – Proportion & Surface Form portrays the womanly form in great detail.  Anatomically correct, she's the perfect companion to her male counterpart.
Anatomy teaching tools help artists learn how to draw the human form with accuracy and perspective. Every artist who wants to create artwork involving human characteristics should add these anatomy tools (male figure or female) to their tool kit.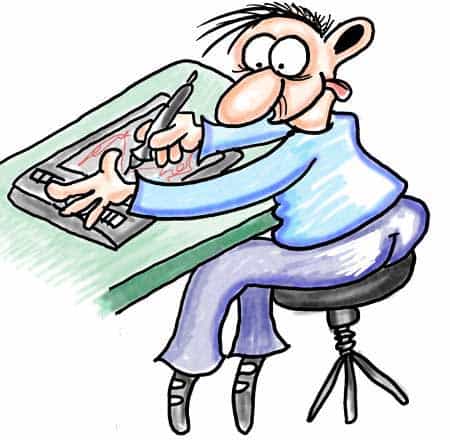 Are you looking to move into digital art?  Are you about to upgrade your existing graphics tablet or buy an additional more portable tablet?  See my comprehensive reviews of all types of graphics drawing tablets covering all sizes, desktops or portables, direct or onscreen draw here…