Blog
Graphic drawing tablets
What are the best drawing tablets for beginners and pro's? – We look at the top 5 Tablets
Most cartoonists began drawing the good old-fashioned way – with pen and paper. In the 21st century, the horizons of best cartooning have expanded into the digital realm as well.

The advent of the computer drawing pad, also known as a drawing tablet, has changed the world of cartooning for the better, providing cartoonists with realistic stylus pens and flat, smooth surfaces on which they can create digital cartoons.
Gone are the days of scanners and clumsy computer-mouse-drawn images. Whether you're an amateur cartoonist or a pro looking to finally enter the world of digital cartooning,  what is the best drawing tablet? – these are the top drawing tablets to consider.
BEST ENTRY-LEVEL TABLET: Huion 610PRO Graphic Pen Tablet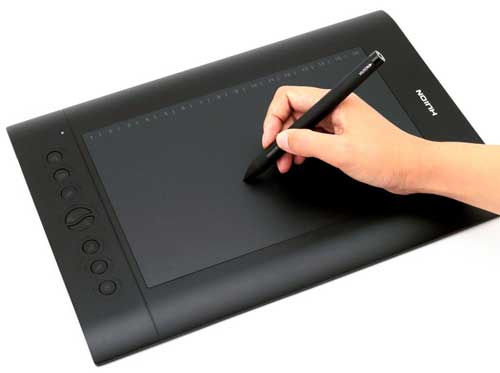 The Huion 610PRO drawing Pen Graphics Tablet is an ideal computer drawing pad for beginning cartoonists.
The tablet is light-weight and highly affordable, offering such professional features as 2048 pressure sensitivity levels (allowing for a broader range of line widths to be drawn) and a great screen resolution.
If you are searching for a tablet that had a reasonable amount of active drawing area, is fairly versatile and affordable. The Huion 610PRO tablet fits that bill with room to spare." In short, for cartoonists seeking an affordable drawing tablet, Huions 610PRO is a great option to consider. Dimensions:
The Huion 610PRO has surface dimensions of roughly 36cm by 24cm. The tablet, at a mere 1cm thick, is one of the thinnest on the market.
Weight: The Huion 610PRO weighs a mere 635g. If you're a novice cartoonist who's frequently on-the-go, the 610PRO might just be the best option for you.
Resolution: 5080 LPI (lines per inch) Pressure Level: 2048 pen sensitivity levels
Controls: The 610PRO is a pen-only tablet. Once users adjust to using a pen stylus for computer navigation, most find the pen-only controls to be no problem whatsoever.
If, however, you're looking for touch-screen capabilities as well, the Huion 610PRO may not be for you. The 610PRO also comes with programmable macro keys, allowing for one-click access to such applications as Google Chrome, Microsoft Word, and more.
Connectivity: The tablet must be connected via USB to a computing device.
Design/Appearance: The black tablet (also available in white) is study and well-constructed, with a smooth and comfortable drawing surface. Operating System (OS)
Compatibility: Users have had success with a number of operating systems, ranging from Windows XP to Windows 8 to Apple's Mountain Lion OS. Some, but not all, users encountered driver difficulties with Apple's OS.

BEST DRAWING TABLET WITH DRAWING SOFTWARE: Intuos Art, Draw, Comic and Photo – small and medium tablets.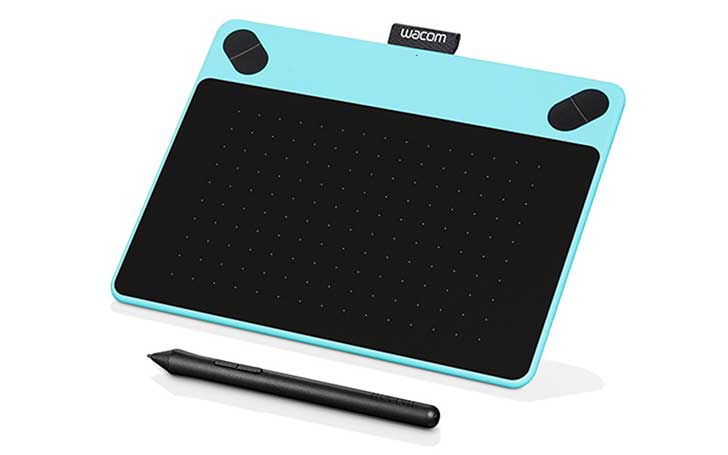 The Wacom Intuos  Graphics Pen Tablet range consists of four indirect draw tablets, designed for different art with software included.  They come in two sizes – small and medium and are without doubt a bargain for the price tag.  For this, you also get a print voucher and online training to learn new skills.
The tablets are basically the same design with different color variations light blue, black and white.  The difference comes with the included software.

Draw: Includes Artrage Software – great for general drawing and sketching.
Comic: Clip Studio Paint Pro and Anime Studio software. The Intuos comic offers up the additional perk of coming with software specifically tailored to drawers of manga, cartoons, and anime.
Art: Corel Painter Essentials digital painting software.  This is the cut-down version of the amazing Corel Painter software but offers many essential features to create superb artwork and the very best cartooning work.
I have the medium version of this wonderful tablet and it is so versatile, lightweight and portable that I wouldn't feel dressed without it!!! Ideal for painting, general drawing, sketching and cartooning.
Photo: Photo editing software and online tutorials – ideal for editing your digital images. 
Dimensions: 
Small – 21 x 16.9 x 1.1 cm (Active area 15.2 x 9.5cm)

Medium – 27.5 x 21.7 x 1.1 cm (Active area 21.6 x 13.5cm)
Weight:
Small – 290g 

Medium – 481g
Resolution: 2540 LPI Pressure Level: 2048 pen sensitivity levels 
Connectivity: The tablet requires USB connectivity. A separate wireless accessory kit, however, may be purchased for a modest fee, enabling the tablet to be cord-free.
Design/Appearance: The tablets are available in light blue, black and white. The tablet has a thin, sleek design and realistic, paper-like surface texture that prevents the stickiness often found with sleeker drawing surfaces. The tablet's stylus pen is ergonomic. 
Compatibility: Compatible with Windows® 7, 8 or 10 Mac OS X 10.8.5 or later
If you are looking for a small to medium tablet with software and don't want to break the bank this is the way to go.  Packed with Wacom technology the deal is a 'no-brainer'
The Comic version is possibly the best tablet for drawing anime when on a budget and great for getting started without the hassle of finding the right tablet and expensive software.
I personally love the Art version but its horses for courses.  Whether you want the best animation tablet or a versatile photography tablet this quadruple set has an awful lot to offer.

BEST MEDIUM TABLET:

Intuos Pro Pen and Touch Medium Tablet 
If you're looking to make an investment in a great mid-range tablet, the Intuos Pro Pen and Touch Medium Tablet by Wacom is likely for you. The tablet can be connected to your computer not only via USB but wirelessly as well.
With a high resolution and a drawing surface that's neither too big nor too small, the Intuos Pro Medium is guaranteed to meet the needs of any cartoonist looking to get serious about his or her digital cartoon work.
As one reviewer stated, "[I totally recommend this] for the people who want to draw or work in animation in general. It's extremely precise and perfectly designed." Who could ask for anything more?
Dimensions: The Medium Intuos Pro model is larger than most entry-level tablets, but is still modest compared to professional drawing tablets. The tablet is 15″ by 10″ and is a mere 0.45″ thick.
Weight: The Intuos Pro is a bit heavier than other tablets on the market, weighing in at 2.2 pounds, making this a better drawing pad for computer cartoonists who plan to stick to one location. Resolution: 5080 LPI Pressure Level: 2048 pen sensitivity levels
Controls: The Intuos Pro Pen and Touch, as its name suggests, comes with a stylus pen for drawing and navigation while also providing artists with a touch-screen interface.
Users need only "swipe" to navigate or "pinch" to zoom in on the tablet, allowing for a versatile and intuitive design experience. The tablet also comes with a customizable touch-ring that can be used for various design functions.
Connectivity: The Intuos Pro provides users with USB cables to connect to computing devices, as do all tablets on our list. The Intuos Pro, however, also includes a wireless kit, allowing cartoonists to use the tablet wirelessly as well as by USB cable. For many, this feature is a major draw.
Design/Appearance: The Intuos Pro is perhaps the most aesthetically simplistic tablet on our list. The tablet is solid black with unobtrusive black buttons, providing users with a top-notch artistic experience with no unnecessary distractions. Operating System (OS)
Compatibility: The Intuos Pro is suitable for both Microsoft and Apple loyalists, and is compatible with Windows Vista and later operating systems as well as Mac OS X 10.6.8 and its successors. 

Cintiq 13HD Interactive Pen Display [Wacom] – Best large Direct Draw Tablet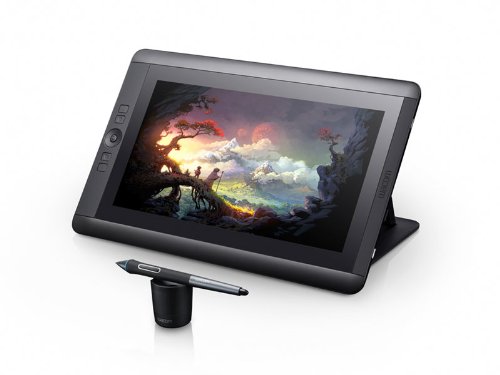 If you're looking for a truly powerful drawing tablet that displays what you're drawing right on the tablet itself, look no further than Wacom's Cintiq 13HD.
Though much more expensive than entry-level tablets, this powerful device offers up a precision and feel that serious artists will appreciate.
Why opt for the 13HD over another tablet? "I think the intuitiveness of seeing what you draw as you draw it is a major win over [the] touch gestures [offered by tablets like the Intuos]," one reviewer frankly declared.
For the artist who's serious about drawing, Wacom's Cintiq tablets are in a league of their own – the elite digital drawing pads.
Dimensions: The Cintiq 13HD is roughly 15″ by 10″ and is 0.5″ wide. Weight: At 2.6 pounds, the Cintiq 13HD is only slightly heavier than the average tablet and packs a huge punch for the weight.
Resolution: 5080 LPI; full HD 1920 X 1080 screen resolution Pressure Level: 2048 pen sensitivity levels
Controls: The Cintiq 13HD's main control is the stylus pen included with the tablet. The ExpressKey buttons on the Cintiq are so well-programmed and convenient that, according to reviewers, the need for keyboard commands was almost entirely eliminated from their design process.
Connectivity: The Cintiq 13HD takes connectivity to the next level, offering up a 3-in-1 cable that condenses the USB, HDMI, and power cords all into one single cable.
Design/Appearance: The Cintiq 13HD is deceptively simple in appearance. The drawing pad is black with well-positioned buttons and features a full HD drawing screen in the center.
The tablet comes with an ergonomic adjustable stand as well, allowing for perfect drawing and viewing at any angle. Operating System (OS)
Compatibility: The Cintiq 13HD is compatible with Windows XP SP3 and later, as well as Mac OSX 10.6.8 and succeeding operating systems. 

If you really want to push the boat out the Wacom Cintiq 22HD is possibly the very best direct draw tablet on the market.  It offers the same quality and performance as the 13HD but has a much larger screen.  However, the price difference is quite considerable.  There is an even larger version at 27″ but for the additional cost, it does not appear worth it.  I have also experienced problems ordering the larger version and personally, I would steer clear of it and opt for either the 13″ or 22″.   If you would like more information see my review of the Cintiq range of direct draw graphics tablets here…
Wacom StudioPro 13″ and 16″ – Best Screen Pen Tablet on the Market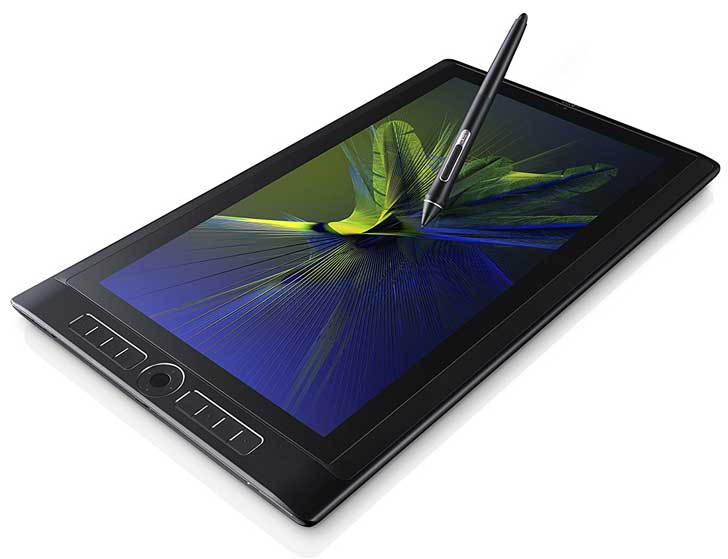 If you want the current Rolls Royce of portable pen screen direct draw tablets and don't mind paying a premium – look no further.
I can highly recommend this tablet as I have owned the 16″ 512gb tablet for the last year and it is simply superb providing the best cartooning drawing experience you will get.  
There are currently five versions:
13″ – 128gb

13″ – 256gb

13″ – 512

16″ – 256gb

16″ – 512gb
Dimensions:
13″ Model – 48 x 26.4 x 6cm

16″ Model – 54.3 x 29 x 6 cm
Weight:
13″ model – 2.7 Kg

16″ model – 3.6 Kg
Resolution: UHD (3840 x 2160) 8192 levels pen pressure, tilt and multi-touch
Controls: 8 express keys and a central fully customizable ring menu control that floats on screen.
Connectivity: The Studio Pro is self-contained with its own Lithium battery.  Charging lead and power converter are standard issue.  The only additional item I had to buy was a USB to USB-C adaptor as the tablet only has USB-C female connection inlets.  Just bear that in mind and order them when you buy the unit.
Design/Appearance: Across the range, this is one beautiful machine.  Sleek and substantial.  The larger 16″ model is a weighty 3.6Kg and is not a machine I would throw in a bag and carry around with me.  not only would I worry about getting it damaged but it is a bit too expensive to be bundled around.  
The express keys are unobtrusive and really handy for customizing your own preferences.  The cable and powerpack is around the same length as the adaptor for most laptops so you don't have to strangle yourself to reach a power supply and work.
The tablet comes with an ergonomic adjustable stand as well, allowing for perfect drawing and viewing at any angle. Operating System (OS)
Windows 10 is preloaded and comes as standard.
Compatibility: The Studio Pro range is compatible with Windows XP SP3 and later, as well as Mac OSX 10.6.8 and succeeding operating systems. 
Was the Wacom Studio Pro worth the large price tag?
In the cold light of day and taking into account what you get it is debatable!  I took an eternity dithering over the pros and cons of buying such an expensive piece of drawing kit.
If you can get over the thought of parting with so much hard earned cash then go for it.  I don't regret buying this magnificent drawing tablet and would do it again in a heartbeat!

See my full article on the Wacom Mobile Studio Pro Range [more…]
So it's down to you to decide what is the best drawing tablet for you!  
Whether you're looking for an entry-level tablet or a professional drawing pad for digital cartooning, you're sure to find what you need with one of these high-quality tablets.
It is quite a different experience drawing on a graphics tablet and it may take a while to get used to it.  however, once you are comfortable with the pen on plastic you will find huge benefits and find techniques and tricks that you cannot do on paper.  
Take a look at this short video clip by Wacom which gives you a quick overview of what a tablet can do for you and demonstrates both direct and indirect drawing tablets.
If you feel that you can't move totally from paper to digital art that's fine as a drawing tablet is a great art 'polisher'.  I often scan and import my paper-based black and white cartoons into the tablet and use it to tidy up errors, color, add lettering and make other effects.  
A tablet is so versatile and accurate that you will wonder how you ever managed before the digital age!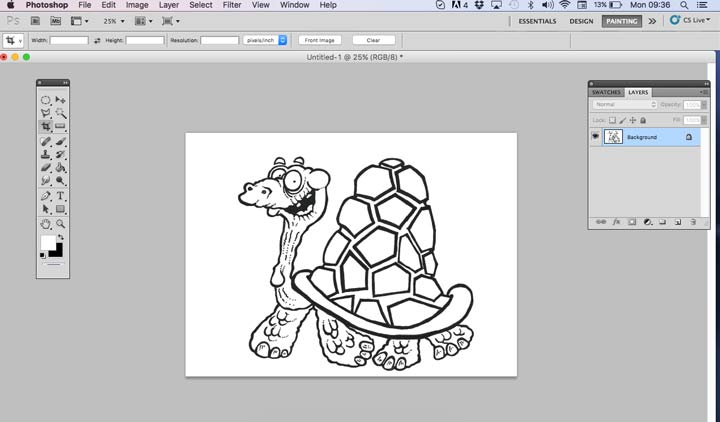 If you have cool stuff to draw be sure you enter the world of digital cartooning, you'll never want to turn back!
Now that you have looked at the options for top-drawing tablets what about a career in cartooning – possibly the best job in the world – see my article on this profession More…
If you sometimes get the dreaded artists block or just need to do some  drawing to tone up your creative 'muscle' take a peek at the method I use to generate original ideas, cartoons and fun things to draw – It works every time for me and I have produced some of my best cartoons this way