Art equipment
Blog
Watercolor paint
Warning
: Trying to access array offset on value of type bool in
/home/procartoon/public_html/wp-content/plugins/wp-social-sharing/includes/class-public.php
on line
81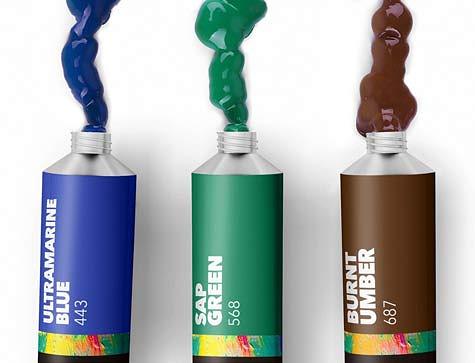 Highly recommended sets for artists who use acrylic paints
Most artists who use acrylic paints know what to look for. But for those who are just starting out, you might need a little help. Our first question is, what is acrylic paint, exactly? Basically, it's a type of paint which consists of pigmentations of different colors that are water soluble, but become water resistant after they dry. They dry within fifteen minutes, are permanent, and can be layered. They can be used as is, or they can be thinned a bit by mixing with water. Artists who use acrylic paints do so because these paints can resist exposure to ultraviolet light, moisture, and oxygen. This resistance to the elements extends the lifespan of the paint.
The next question is, what is heavy body acrylic paint? It's a way of painting with acrylics for beginners because the paints have a thick buttery texture which helps to retain brushstrokes, blends easily with other colors, and mixes well with water. As a beginner, you don't want it to dry too quickly since you're learning brush stroke techniques and such, so a delayed drying time can come in handy. They come in tubes as well as economy-sized jars so you won't need to spend a lot of money to start out.
Acrylic Paint Set – Art Painting Supplies for Artists, Adults, Kids, or Beginners Kit
This set of 18 colors of acrylic paint is perfect for adults or children who are just starting out or have a bit of experience. Each tube holds just over a half an ounce of paint – a nice supply without requiring much storage space. The tubes are a cinch to open – a simple twist of the screwcap, and voila! These vibrant colors are made with high-quality finely-ground pigments for permanent results, not a low-quality hue of what the color is supposed to be like some other acrylic paint brands. They practically jump off the page in their brilliance and make any painting last a lifetime. The texture is smooth and buttery which provides for easy and even brush strokes. Plus, an e-book that details acrylic tips and tricks is included for free.  See the latest price for this set of acrylics right here…
Royal & Langnickel Premier Painting Chest Deluxe Art Set
Prestigiously packed in a beautiful wooden two-drawer chest with an ornate hinged lid, you'll discover a collection of 80 pieces of premium artistic material. Inside this functional treasure trove are 12 acrylic paint tubes, 12 watercolor cakes, six gold talon brushes (to create watercolors), six white talon brushes (for acrylics), six white bristle brushes (for oil painting), supplies for sketching a drawing and cleaning the brushes, plus a plastic palette. The wooden chest comes complete but leaves little room for any extras you may have. You might need to rearrange a bit or buy a separate item to store all of your other supplies. But any serious artist who uses acrylic paint is sure to fall in love with this all-inclusive kit that was designed to get you creating in no time.  See the latest price for this premier painting chest right here…
Plaid PROMOABI Apple Barrel Acrylic Paint
These paints can be used for almost any project. They are formulated for use on a multitude of surfaces including canvas, styrofoam, terra cotta, wood, and even tin. The kit includes 18 beautiful colors contained in two-ounce bottles. These paints have a smooth texture so they glide on effortlessly, dry quickly, and the vivid colors won't fade. Are you a messy painter/crafter? No worries. Just use some soap and water to clean up your workspace. The paints are shipped in a cardboard box that may (or may not) reach its destination safely. Double check for any bottles that may have leaked during shipping.  Get the latest price of thePlaid PROMOABI Apple Barrel Acrylic Paint right here…
Liquitex BASICS Acrylic Paint Tube 24-Piece Set with US Art Supply Color Mixing Wheel
The price is right for this kit of 24 tubes with each holding 22 ml of acrylic paint. With a thick and creamy satin finish, you'll be amazed at what you can create. Although not recommended for experienced painters, this kit is a great way to introduce painting with acrylics to beginners. And in case 24 colors are not enough, a free color mixing wheel is included to help you create your own unique color. So go ahead, get mixing!  
See the latest price for this acrylic paint set right here…
Martha Stewart PROMO767D Acrylic Paint, Best Selling Colors II
An experienced artist who uses acrylic paint knows the difference between good and bad acrylic paint brands. Well, they're going to love this set of 18 bottles that hold two ounces of high quality premium paint. With the patented color formula, it can adhere to a wide variety of surfaces including glass, ceramic, metal, fabric, wood, and terra cotta. It's not limited to just indoor painting, either. These acrylic paints are weather resistant so they repel UV rays and moisture. Stencil a design on your favorite vase, or bring life back into your patio chair cushions. There's no limit to the creativity these paints can provide. On the downside, these paints are not food safe. If you plan on painting any dishes or glasses, make sure they are for decorative purposes only.  See the latest price for this set right here…
Which are the Best Acrylic Paint Brands? – Final Thoughts
If you're at a student or beginner level, the Acrylic Paint Set – Art Painting Supplies for Artists kit may be a good starting point with its high quality colors, and easy-open lids (great for children). The Liquitex BASICS Acrylic Paint is also a great starter kit with its large variety of colors plus a mixing wheel chart to create even more colors. For the more experienced painter, try the Martha Stewart PROMO767D kit and become the diva of creativity. This kit removes the boundaries of where and what you can paint with its multi-faceted formula for indoor/outdoor use and multi-surface painting abilities.
Painting with acrylics for beginners, or even those who have a little experience under their belts, can be an exciting endeavor. Whether you're the intense professional who knows exactly what you're creating, or the absolute beginner who just wants to dip your toes in the water and see what happens – and regardless of what acrylic paint brands you choose – painting with acrylics can be a thrilling adventure and a unique way of expressing yourself.