Blog
Books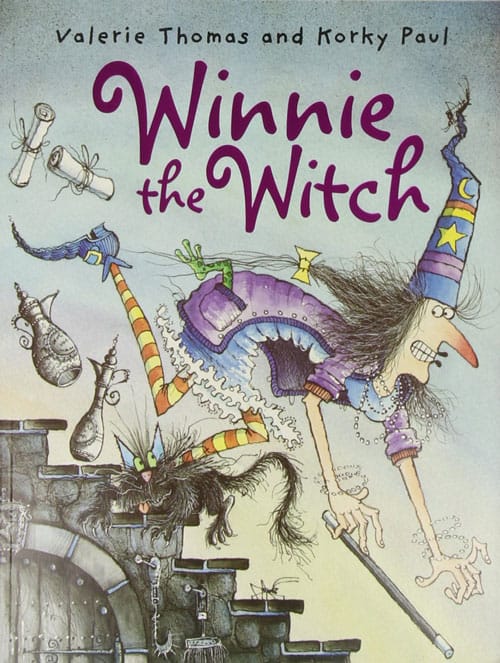 I love 'The Gruffalo' and 'Winnie the Witch' picture books, probably even more than my children who we bought them for.
Stories with great visual images really resonate with children (and me!!!) and a couple of years ago I had an idea for a story that I could illustrate.
In a nutshell… The story is in verse and has a hero who wakes up the town every morning by blowing a trumpet. 
He ends up being told not to do it anymore because everyone is fed up with the noise. 
He then defeats a dragon that was about to burn the town to a crisp and is re-instated to be the towns 'alarm clock'.
A simple tale that took a few weeks to write the story into verses that hopefully sparkle. 
That was the easy part! Illustrating the book was going to be more difficult. I considered farming out the illustrations but that, for a cartoonist would surely be sacrilege.  My wallet led me to the conclusion that it was better for me to do it myself and it has been a fantastic experience so far.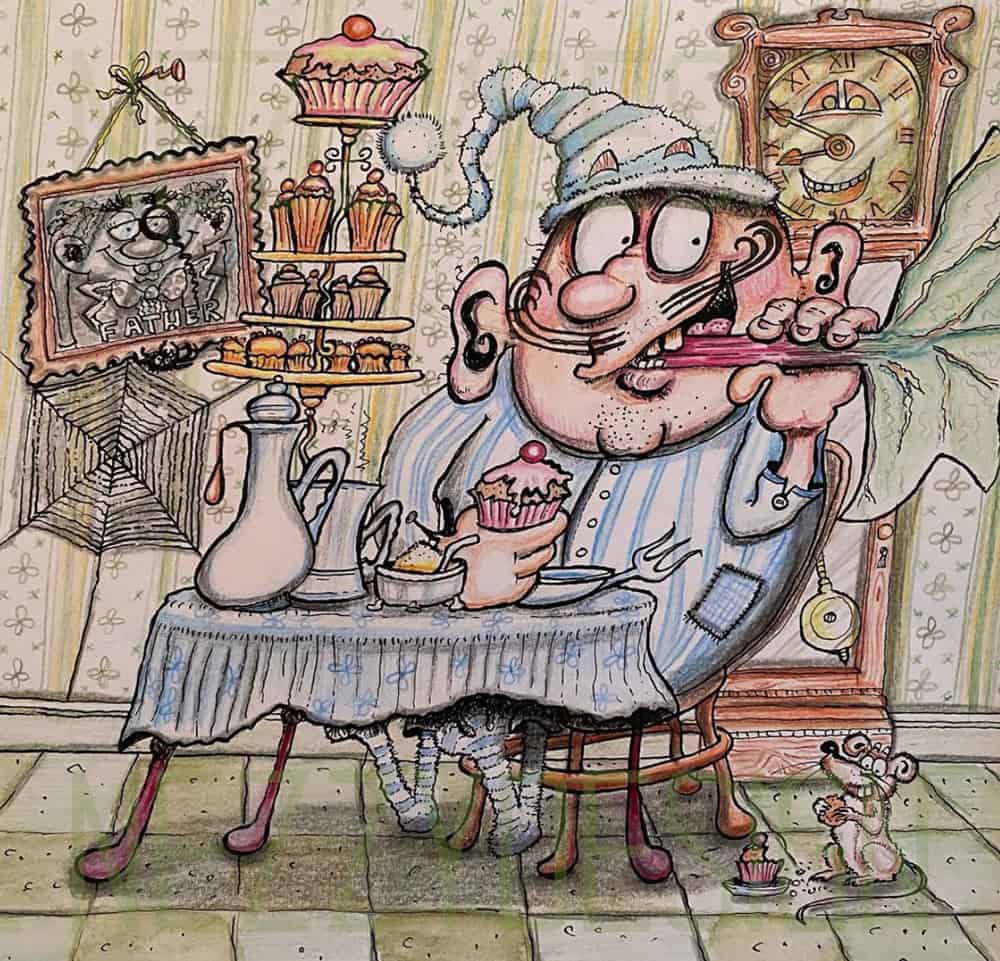 I started at the endpoint.  Where would it be published?  Trying to get a picture book traditionally published is like King Canute not getting his feet wet. 
Amazon now has a great service in which you can create picture books and they offer print on demand to customers.  No more huge outlay and having to fill up your spare room or garage with 10,000 copies up front!
Next was planning the book.  I wimped out and chose to copy the Gruffalo layout in terms of pages plus front and back matter which seems to really work.  Then I sketched out in pencil the full layout of the book from start to finish.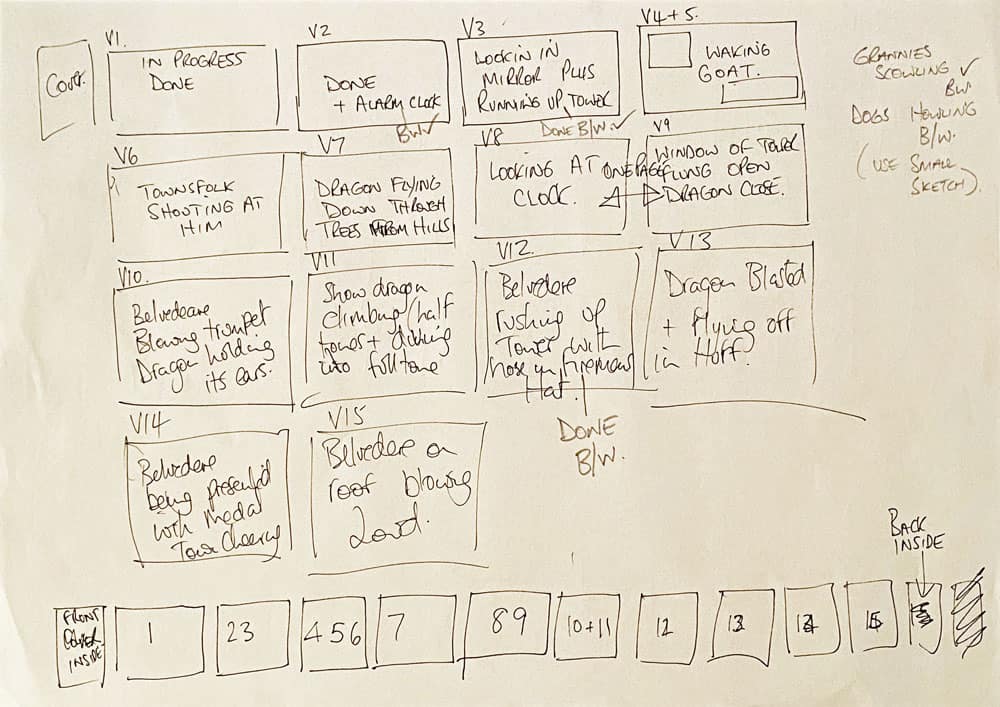 Once I had the template I started the illustrations.  Here is a time-lapse video of a draft black and white cartoon illustration to fit the following verse
There was only one way to keep it away
and Belvedere rushed up the tower
The weapon he chose was a long fire hose
To give that darned beast a good shower
The project will take a couple of months to illustrate as i am also writing a sci-fi series in tandem.  I will keep adding to this post as I get more done so you can chart my progress
Here is the Sci-fi Series I have written so far and is available on Kindle and Kindle Unlimited