Blog
Cartoonist Profiles
Other Artists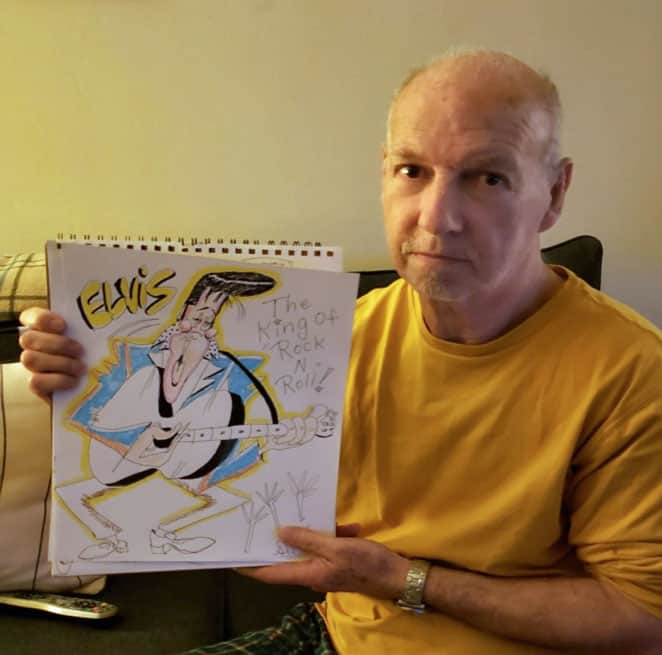 Rob Slatus is a humorous and caricature artist who is self-taught, living in Brooklyn, New York.
In between his art projects, Rob drives a large school bus in the tri-state area (parts of New York, New Jersey and Connecticut).
He is married to Donna, his wife of 27 years, and has a  20-year-old son who enjoys his cartoons even though, according to Rob, thinks he is always right. 
Rob's hobbies are cartooning, drawing caricatures at parties, sketching, and reading about other wonderful cartoonists and artists from around the world!
He enjoys seeing people's faces when he draws their caricature's and loves getting their response!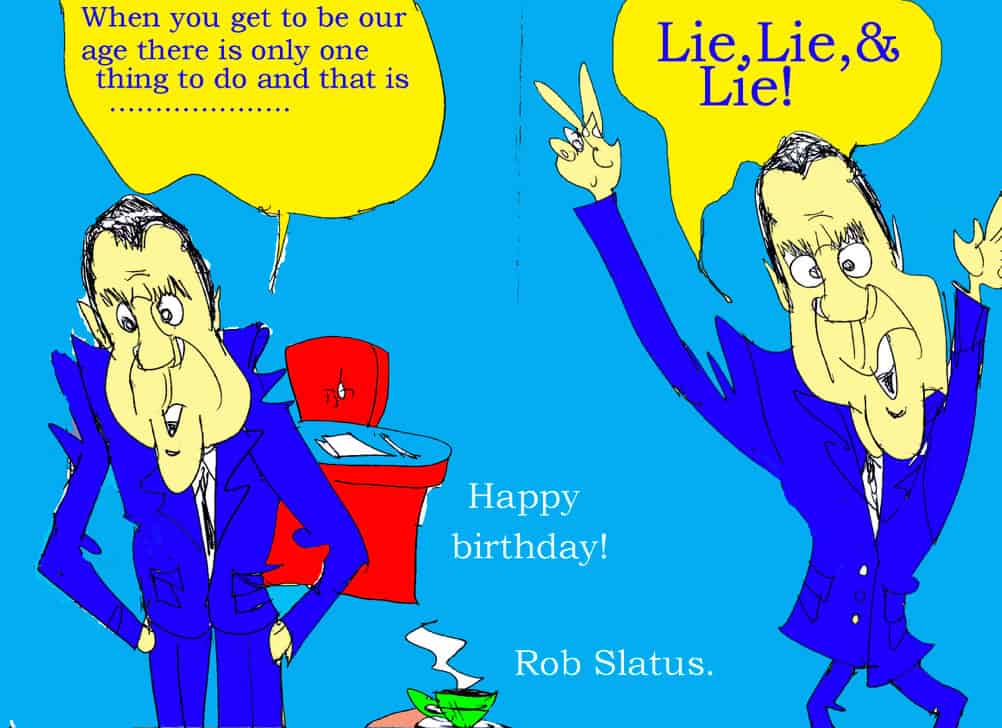 How and at what age did you become interested in drawing cartoons?  
I first drew a cartoon when I was 4 years old. I was actually in a hospital in Brooklyn because I ran out in the street to retrieve a ball and got hit by a milk truck – true story. So, I was in the hospital for about a month and while there I started drawing. It just came out of me naturally!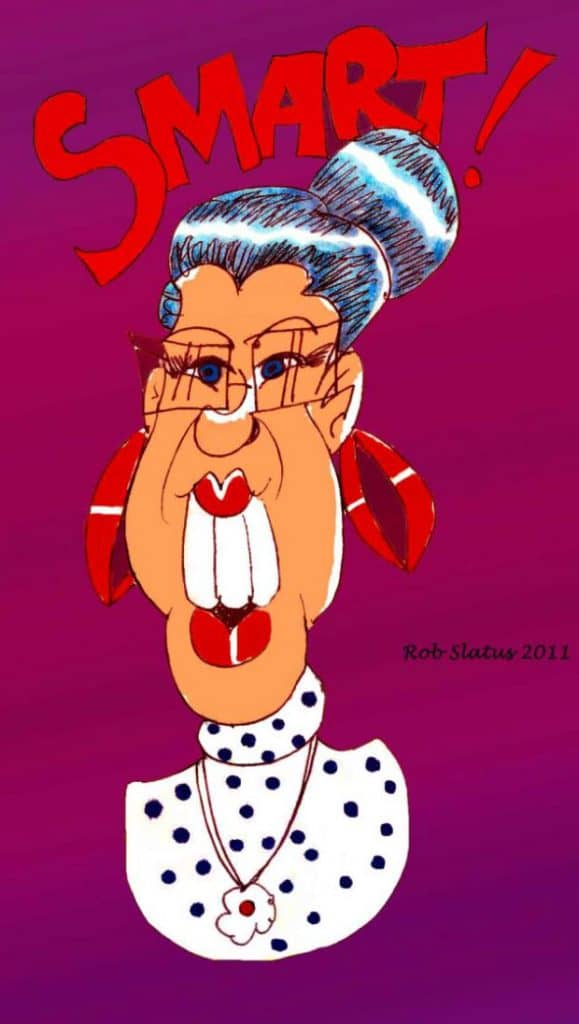 Are there other artists in your family?  
As far as I know, I have a distant uncle whom I never met, who was an artist.
You attended the School of Visual Arts in New York, What was the format of the course and how did you enjoy the experience?   
It was great! Two of my teachers were professional cartoonists. One was Howard Post who cartooned for Hanna-Barbera. The other was Arnie Levin who was a cartoonist for New Yorker Magazine.
The classes were more or less assignment courses so you would pick a topic and illustrate something in relation to it.
Do you do cartooning full time, or do you have a day job?  
Yep, I cartoon full time. Actually, I draw freelance but have not picked up jobs yet. I mean, I think my style is different but marketable.
How long have you been commercially producing cartoons and what services and products do you offer? 
I have been doing cartooning and caricaturing for about 5 years now. I can draw caricatures from photos or even appear at parties or any special events. I can also illustrate children books in a humorous way although I have yet to get hired.
What is your best and worst experience with either a piece of artwork or a client? 
Actually, I have been pretty lucky in the respect that most people that I have drawn for like my caricatures and humorous cartoons.
Who are your biggest influences?
Cartoonist Jeff Parker, Tony Ross, Eileen Christelow and Shirley Hughes.
How do you produce your cartoons?  
I draw my cartoons in black ink, and then scan the picture through to Photoshop where I clean up any loose lines and add color which is my favorite part of cartooning!
If you had a time machine and could go back – which era would you visit?   
I would go back to the 1950s and enjoy cartooning with all those artists of that era like Dan Decarlo, Chuck Jones & Mort Drucker.
If you could jump back in the time machine twenty years from now what would you like to see that you had achieved with your cartooning work?   
That people, especially children, enjoyed my work and that I would, in this sometimes crazy world, have enjoyed my work and got a good laugh out of it!
Where can people find Rob Slatus and see your cartoons/ services?
You can see my caricatures at www.robscaricatures.com , ArtPal/rslatus.com and Facebook.