Art equipment
Blog
In this review I look at the best A4 size light pad light box you can buy on the market.  A light box is one of the handiest tools you will ever use for drawing and sketching.  They are relatively cheap, highly portable, particularly in the A4 size. To be honest they are much of a muchness with not a lot between them.  These are 5 of the top customer reviewed brands with 4.5 Amazon stars+ with plenty of written reviews to make your buying decision easier.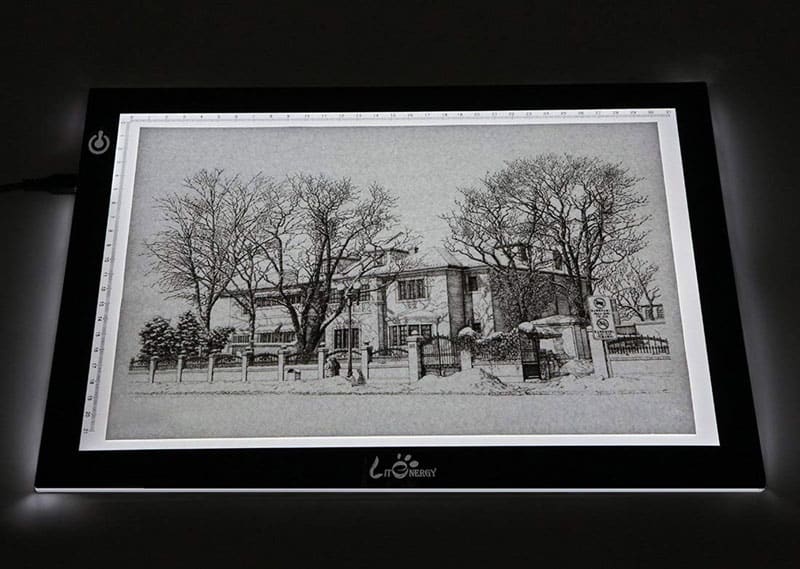 Why should you invest in a light box?
Perfect for tracing accurately, making portrait sketches from photo's (brilliant for a caricaturist to get the basic head structure spot on).  I also use mine for larger scenes where the perspective is critical – no longer second guessing and drawing grids and vanishing points! 
I resisted for a long time thinking that my graphics tablet would do the same job.  I am so glad that I took the leap of faith and bought one as they are so useful and time-saving.  best of all they don't cost a lot!
Here are 5 top rated light pad light boxes which will really serve you well.
Tikteck
A4 Ultra-thin Portable LED Light Box 
With a thickness of only

4.7mm

, this is a lightweight highly portable unit.

Can  be connected to a computer or suitable wall plug for power

Flicker-free

 screen with 3 step brightness touch settings

This is the only product in this review with an adjustable stand included

Ideal for

stenciling

, 2D animation, sketching,

and

drawing.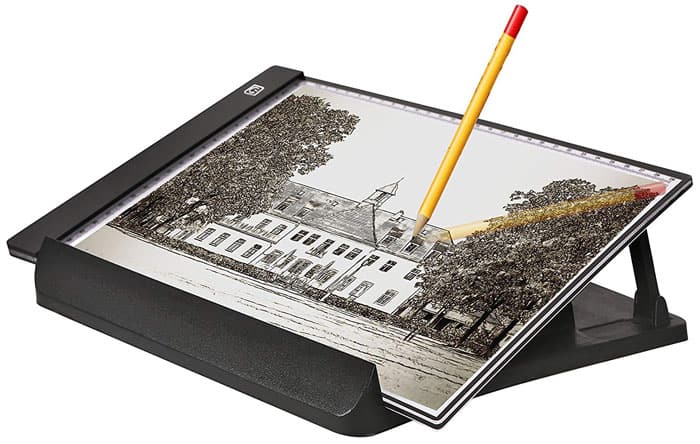 A4 LED Light Box Tracer Ultra-Thin by Luditek 
Eyesight-protected flicker free LED Technology

Ultra-thin at 5mm making it a highly portable A4 unit

Stepless light adjustment with a memory function so that you get the same lighting level the next time you turn it on

light pad dimension including black frame is L14.2" x W9.5" x H0.2". The visual work area is 12.2″ x 8.2"

USB Powered, DC 5V, 3.2W: USB cable and can be used with any device with a USB port

This is the cheapest brand in this review.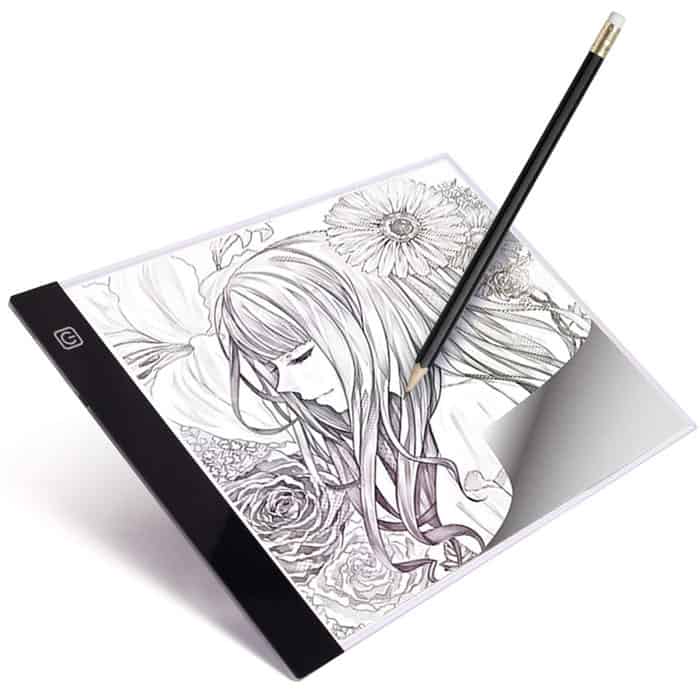 Tracing Light Box, A4 LED Light Pad A4 Light Box for Artists by E

poboo

 
3 levels of adjustable brightness – touch control sensor

Flicker-free LED with no shadow or glare.

Ultra-thin at 4.7mm and highly portable for an A4 unit

USB connection to any suitable power device

Lifetime warranty supplied by EPOBOO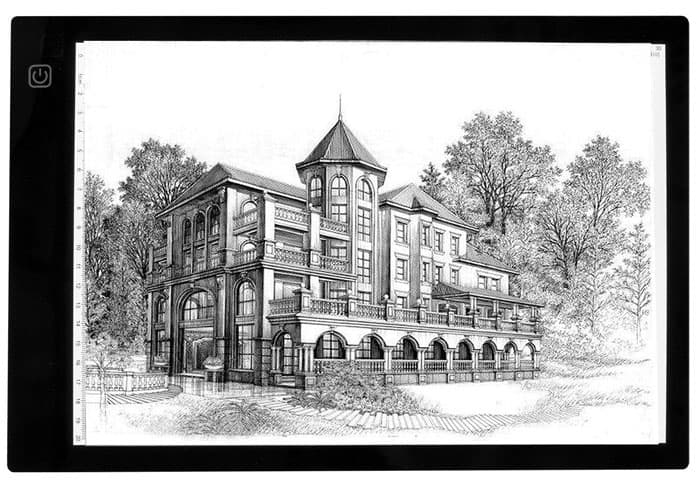 LitEnergy A4 Light Box 9×12 Inch
Full size –  L14.2" x W10.6" The visual work area is 9″ x 12".

Touch Switch Design –  on / off 

Adjustable Brightness – holding the switch down adjusts to the level you require

Includes the light box, USB cable, and user manual.

At 5mm thick this is a lightweight highly portable unit
Huion A4 LED Light Pad Tracing Light Box 
Eyesight-protected Technology 

Huion claim that this is their brightest light box

Connects directly to the mains with a 6.5-foot power cable

Adjustable brightness with stepless control

8mm profile which is the thickest profile in the five brands in this review

This is the most expensive product in this review at roughly double the price of the others.  However, Huion is recognized as a quality brand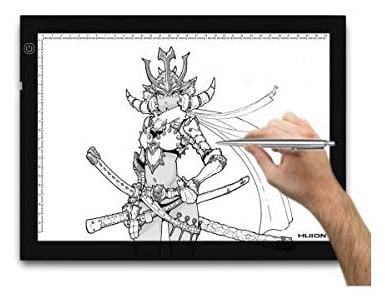 What can you do with a

light

box?
General use includes:
Tracing

General copying

Viewing X-Rays

Drawing

Sketching
I have also found this really useful for reproducing original artwork or variations on a theme.  What do I mean by this?
If you look at the following video by Quentin Blake (illustrator for Roald Dahl) you can see that he makes an original sketch then reproduces the original with several ink versions before selecting his favored original work for any book illustration he is working on.  Simple but very effective.
I also use this technique to reproduce 'original artwork' from a master copy that I sell.  Each one is truly original and it is a fantastic time-saving method.
I also use the light box to create variations for similar designs.  I am currently working on a series of mug designs for musicians with different instruments.  I use the same character template and just add the instrument changes on the overlay paper on the light box.
As a cartoonist, I often take real scenes as a backdrop and overlay the characters.  Using the light box to trace the background saves literally hours of work and you can get precise perspective with even the most difficult scenarios.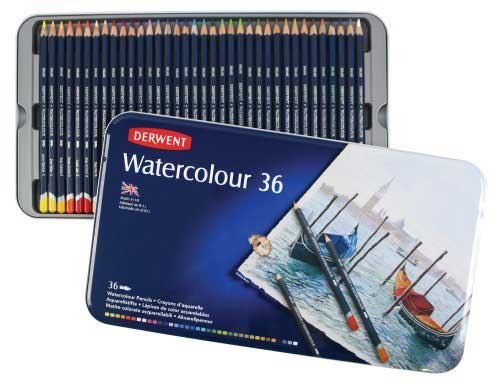 Have you ever used watercolor pencils?  If you haven't you really should.  They add another dimension to your artwork.  See the review of 5 of the best watercolor pencil sets and try out this super way to add a splash of color with total precision!