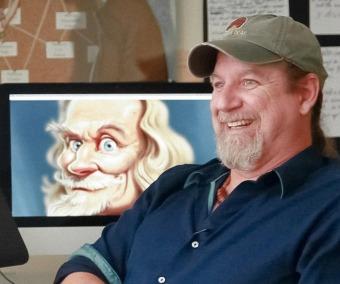 Aaron Blaise – an inspirational graphics artist.
Aaron was for many years a talented animation artist working and directing for Disney, involved in some of the best loved animation blockbusters such as the lion King and Brother Bear. He has since set up his own art business producing some of the most incredible, creative graphics artwork you will find on the net.  
He has not lost sight of his artistic roots and shares the 'behind the scenes' skills he has acquired.  His video tutorials, many of which are available free, are absolutely superb  providing detailed video lessons on Photoshop and has created wonderful texture brushes that will make your jaw drop…see more information on this inspirational artist here
---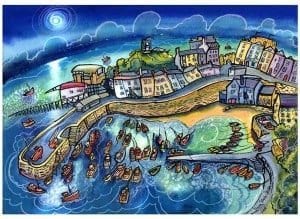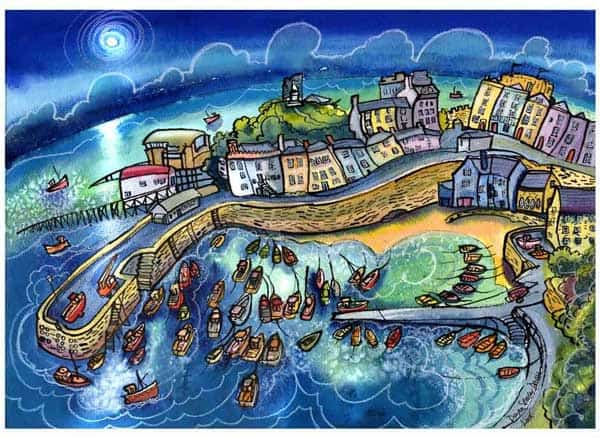 Dorian Spencer Davies – Welsh Wizard with Water colors
The south west corner of Wales in the UK has some of the most magical coastline and villages in the world.  Dorian Spencer Davies a local artist to the region captures the very essence of this Celtic character.  His unique style is a quirky collage of vibrant cartoon style with a large hint of Dylan Thomas's 'Under Milk Wood' – See more of Dorian Spencer Davies's artwork here…
---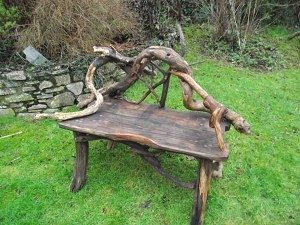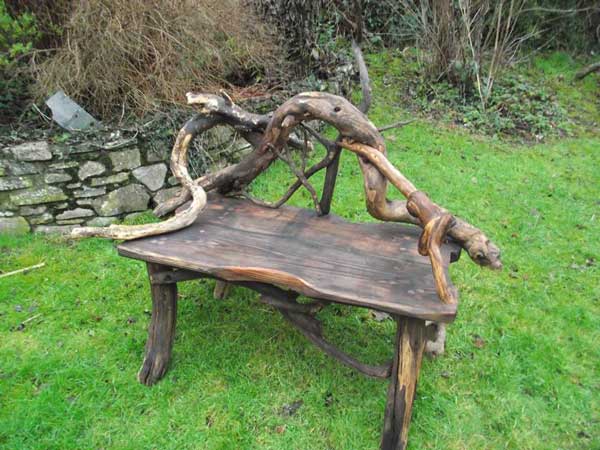 Sticks and Stones – Naturally sourced artwork
This is slightly off piste when it comes to traditional artwork but I really liked the whole concept of turning foraged wood, stone and metal into functional pieces of art.  Brilliant in that it is free and freely available. This little cottage industry based in the Brecon Brecon National Park in Wales  U.K. uses naturally sourced driftwood from the River Usk, dredged metal from the same river and stones and pieces of local Welsh Slate.  This is as green as it gets and is amazingly creative…See more of sticks and Stones artwork here…
---
Lester Blair – Perceptual Artist of Great Talent!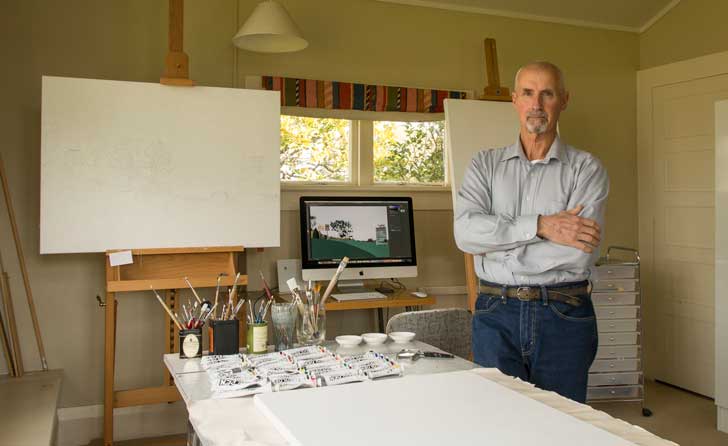 Lester Blair, from Masterton New Zealand recently won the Procartoon prize draw in June 2017.  While chatting to him over the 'tinternet I discovered that he has a passion for perceptual art and when I took a look at his web site I was delighted to find that he is a fantastic artist in this sphere.  To find out more I asked for an interview which I am sure you will find fascinating – see the interview here…
---