Blog
Other Artists
Warning
: Trying to access array offset on value of type bool in
/home/procartoon/public_html/wp-content/plugins/wp-social-sharing/includes/class-public.php
on line
81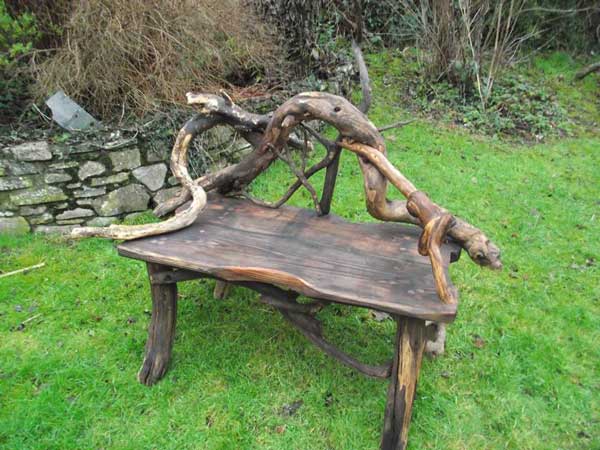 Sticks and Stones a small but dedicated art crew collect driftwood and stones and whatever they can forage from the river Usk in South Wales in the UK.  
It is fascinating to see how seemingly random pieces of dead wood, bits of metal, scrap tools, old engine parts and stones can be transformed into beautiful and often quirky household objects that are works of art in their own right.
The amazing part of this little Welsh 'cottage industry' is that the raw materials are free and freely available.  All you need is a little bit of get up and go to scout out the best materials along the riverbank.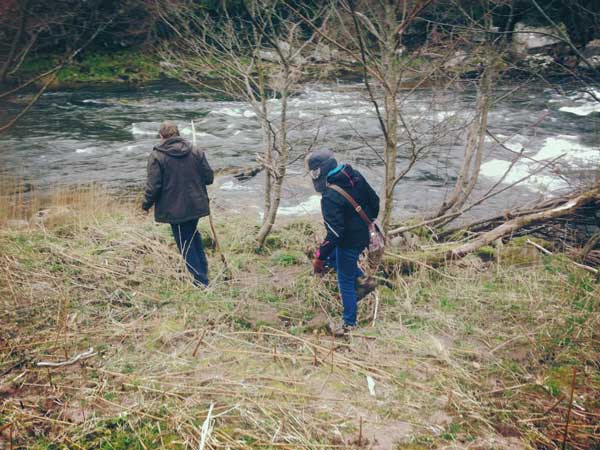 What could be more fun that searching the banks of one of the most stunning rivers in the U.K.  The area that sticks and Stones work from is in the Brecon Beacons National Park which has some awesome scenery.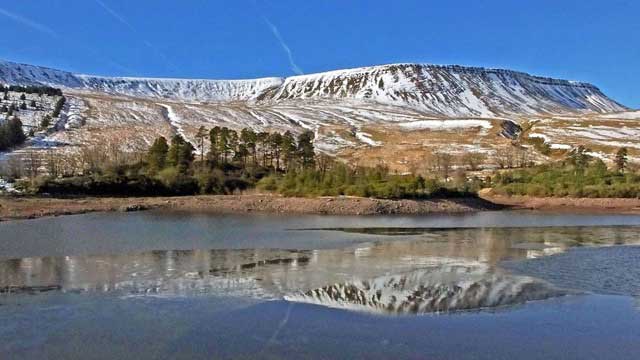 Thats the easy part of the job.  The hard part comes in transforming the collected wood, stone and metal into something that folks in local craft fairs and markets are willing to part money with to buy.  The ideas seem to flow easily and and with really hard work and dedication Sticks and Stones produce some great pieces that sell like hot cakes.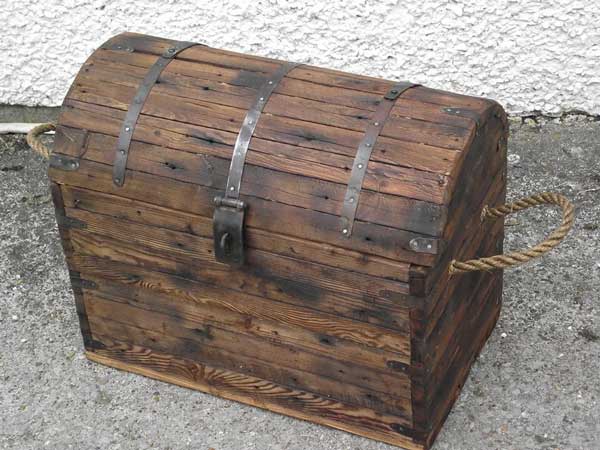 Using basic tools they craft some lovely and very useful pieces of furniture such as this 'treasure chest'.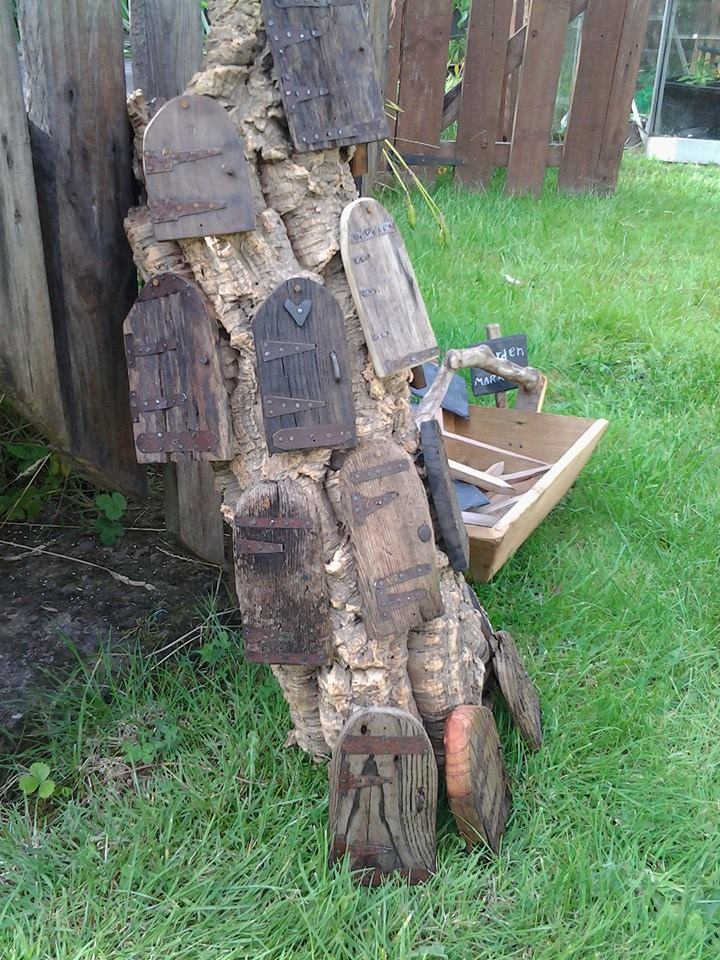 Tiny fairy doors – driftwood and rusty ironwork magically transformed.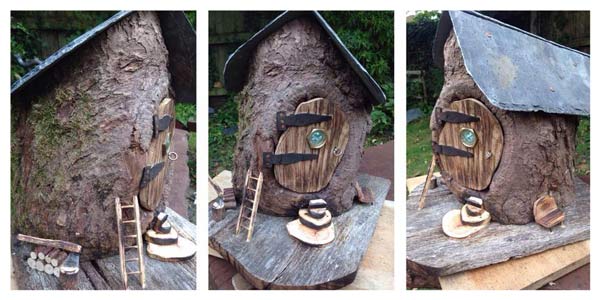 Fairy door on the fairy house!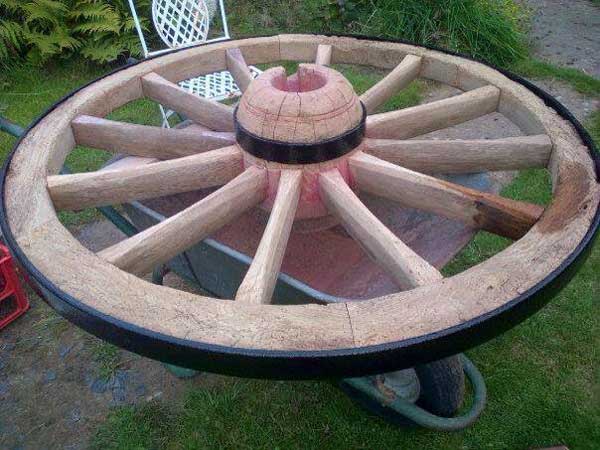 Cart wheel fashioned from reclaimed wood and metal.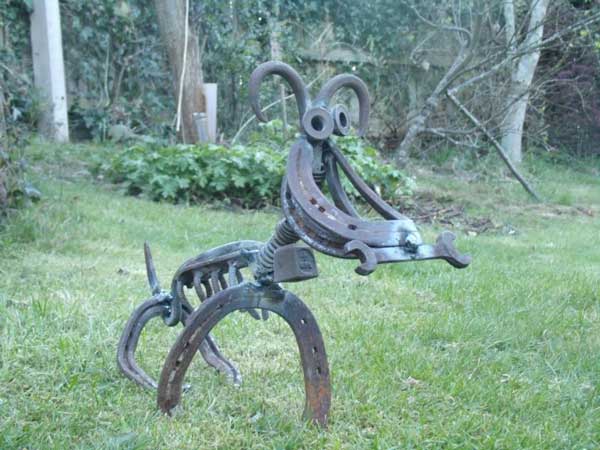 Old horse shoes and other various pieces of metal dredged from the river and transformed into a mischievous metal mongrel!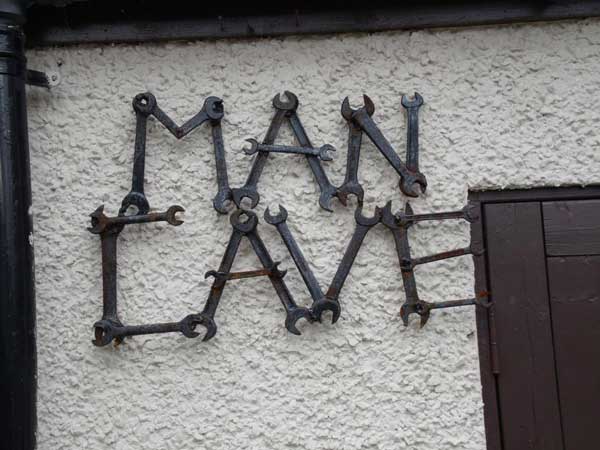 Old spanners simply spell out the tool shed!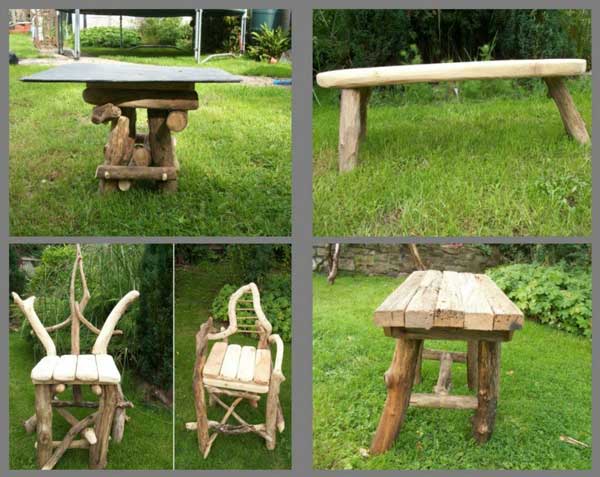 Creative genius and great use of combining driftwood together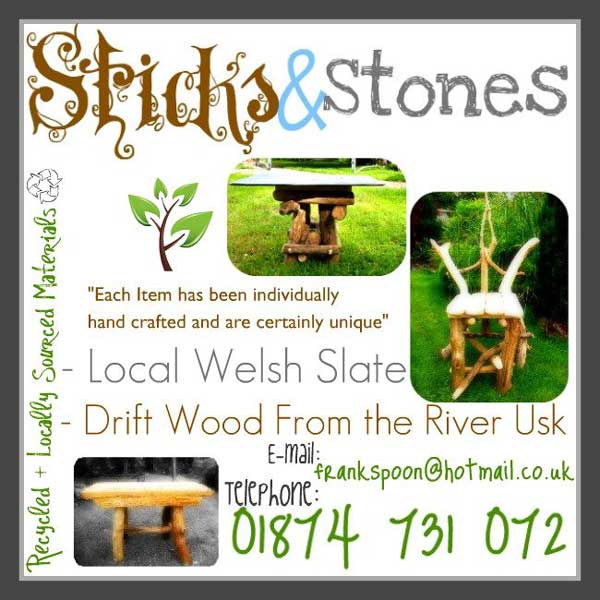 If you would like to see more great pieces of river salvage artwork follow this link to Sticks and Stones Facebook page right here…