Art equipment
Blog
Drawing tips
Warning
: Trying to access array offset on value of type bool in
/home/procartoon/public_html/wp-content/plugins/wp-social-sharing/includes/class-public.php
on line
81
Not all sketch pads are created equal.  Some sketch pads are designed for a specific purpose.  Paper weight, surface texture, and binding all play a role in determine what makes the best sketch pads for an artist.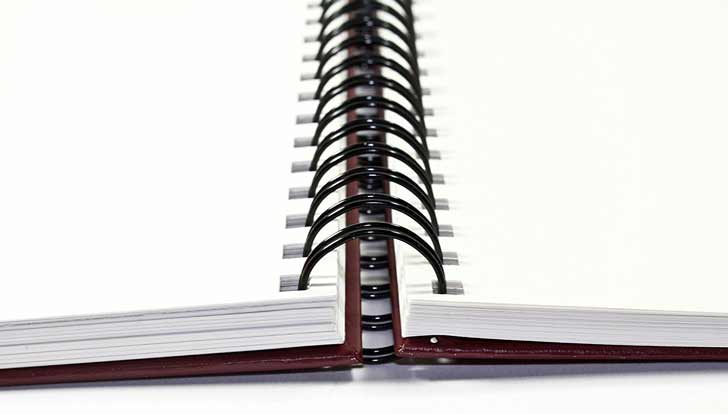 Spiral binding makes it easier to hold as you draw and gives the option of laying the pad flat on a table.  Heavier paper can handle painting, while lighter weight paper is nice for dry mediums like pencils or charcoal. 
There are multitudes of sketch pads online that cater to different types of art.  When you know what type of art you want to create, finding the right sketch pads won't be difficult.
Strathmore Series 400 Sketch Pads 9 in. x 12 in. – pad of 100
With its fine-tooth surface, this sketch pad is great for experimental drawing or trying to perfect a certain technique. 
The 60-pound paper is lightly textured and acid free.  Use it to with dry media to create quick drawings while you travel or slowly hone your drawing skills at your desk. 
The medium-weight paper is light, but does not let pen ink bleed through. The 9×12" work surface has ample space to comfortably accommodate a wide range of arm and hand motion.
The double spiraled binding lets you flip to the next page without worrying about bends or creases in your sketches. 
Each sheet is perforated, making a clean edge when removing a page. 

Sketch Pads (2 Pack) 150 Sheets
Each of these sketch pads contains 75 pages of 60-pound acid-free paper with a neutral PH balance.  Beginners and professionals can enjoy using this sketchbook for practicing a technique, watercolor painting, or a finished portrait. 
The lightly textured surface is smooth with a non-reflective finish, so pen/pencil, markers, and chalk show up brilliantly. 
With twin looped binding, pages are held firmly in place until you tear them out via the perforated edges.  It measures 9×12", so it's easy to slide into your backpack but large enough on which to draw comfortably. 
As a two-pack deal, these sketch pads would be a wonderful gift idea for artists, illustrators, and writers who love to have a notebook always on hand.

100-Sheet Sketch pads Artist Pro Pad for Sketching
With 100 sheets of 98-pound paper, artists will love the versatility that this sketch pad has to offer. 
The thicker paper makes it versatile for creating drawings using various mediums.  Pen doodles, pencil sketches, charcoal drawings, acrylics and watercolors are waiting to be created on this acid-free mixed-media paper.  
Ink, paint, and markers won't bleed through due to the paper thickness.  No need to tape the edges down while painting since the heavy-weight paper doesn't curl. 
The 9×12" pad boasts a double spiraled top binding that's durable as it accommodates right- and left-handed artists.  The micro-perforated sheets leave a smooth edge when the page is torn from this sketch pad.
Made from recycled materials, it's eco-friendly while remaining a high-quality product for artists.

Art Show – Draw Anywhere Spiral Sketch Pads
This dry-media artist's pad sports an attractive front hardcover that protects the 100 sheets of acid-free within.  The hardened back cover offers extra support to keep the sketch pad stable as you draw. 
This is perhaps one of the best sketch pads for drawing in the field due to its ability to stay flat. 
The textured 60-pound paper is non-reflective and smudge resistant but easily erasable.  The pages are not perforated since most artists prefer not to remove their sketches. 
Markers, gel pens, pencils, pastels and other types of dry media glide across the surface without bleeding through.  Artists can sketch, draw, color, or create diagrams on the large 9×12" surface of this chic sketch pad. 
The left-sided spiral binding lets you flip pages and work on a flat surface without it folding in on itself. 
It's a nice gift idea for artists or journalists who enjoy keeping their ideas close at hand. 

Comic/Manga Sketch Pads 8.5" x 11″
Each sheet of this sketch pad is designed with a grid to help beginners as they learn the techniques of symmetry drawing.  The blue-lined grid is non-reproducible, so it doesn't show through when scanned or copied.  
The heavy stock paper offers a smooth surface for use with various mediums.  The acid-free, 65-pound paper is ideal for pen, pencil, and marker because it doesn't bleed through. 
Smudge resistant yet erasable, this paper lets you draw with confidence as you practice.  Instead of a spiraled binding and perforated edges, the glued binding makes removing any of the 50 sheets smooth with no rips or frayed edges. 
Ideal for comic, anime, or just practicing symmetrical drawing, beginners and professionals love sketch pads like this.  Measuring 8.5×11", the work space is open and perfect for righties and lefties. 

Choosing the best sketch pads for your art
The best sketch pads are the ones that work with you, not against you.  Bulky, cheap paper does nothing but ruin your art. 
The grid lines in The Comic Manga Sketch Pads guide you through the drawing process by providing a sense of symmetry to your sketches.  It's one of those rare sketch pads that act as a great tool for artists of all skill levels. 
If you draw more in the field, you'll need firmness and stability.  The Art Show resists bending, thanks to its hard front and back covers.  Flip it open with one hand, and draw with the other.  It stays flat without a fuss.  The attractive red cover adds an air of professionalism as you tote it with you. 
Whichever of these sketch pads you prefer, make sure it's one that supports your goals.  Keep it close by.  Never miss a chance to unleash your creative energy. It is an invaluable tool to keep your ideas in one place and build up an essential 'sketch' portfolio for your own reference.
When you are stuck for an idea well maintained sketch pads can be a great source of inspiration and can lead you to even better ideas.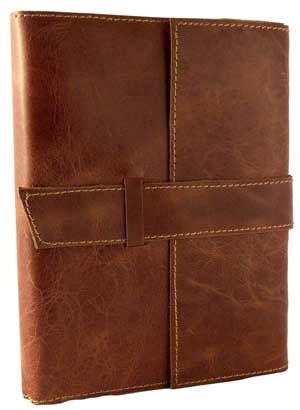 Why not get yourself a leather bound art journal to capture your ideas, artistic goals and maintain your creative motivation?  A art sketch journal compliments a sketch book and is a more mobile friendly alternative to gather your sparks of genius!
I use a journal all the time and it is without doubt one of the best decisions I ever made.  Those ideas that often come out of the blue are instantly captured.  A quick sketch of a building, a quirky character I have seen on the train or just a fleeting situation that could be turned into a cartoon can be simply sketched and used later to create great artwork.  
See my review on five top rated leather bound art journals and capture every thought and opportunity!