Blog
Drawing tips
Selling your artwork
With plenty of cheap options online to have gift wrapping paper printed at a reasonable price, the temptation was irresistable.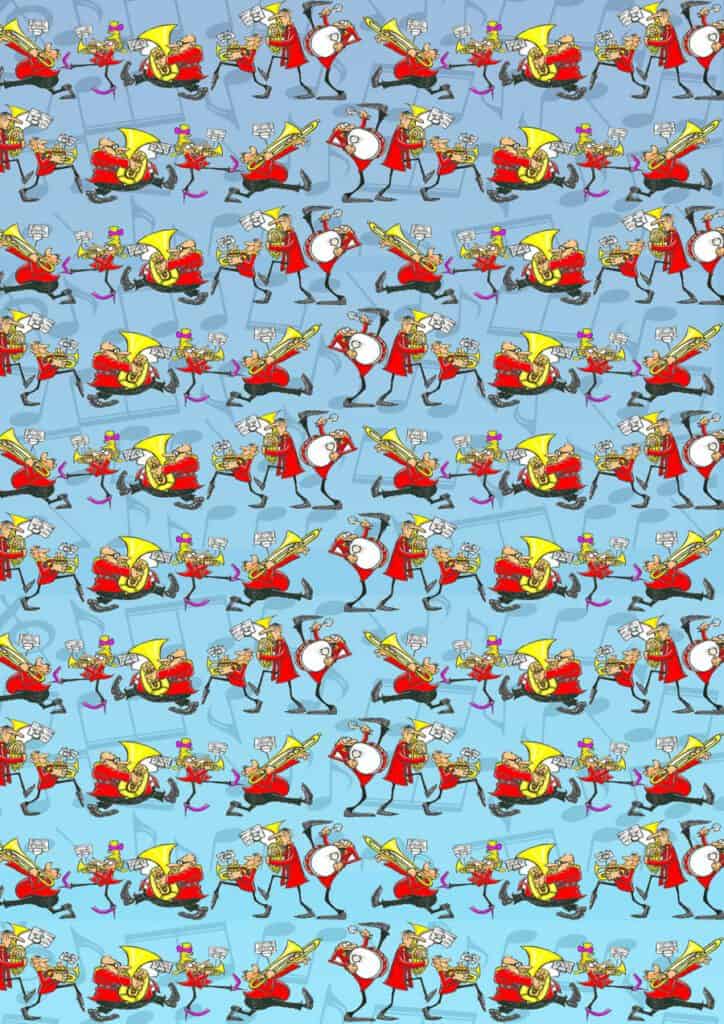 I have a brass band cartoon web site nezzyonbrass.com with a cartoon marching band motif – six cartoon Bandsfolk. I decided to create a repeat pattern using the motif which is easy to do on graphic software such as Photoshop or Photoshop Elements

Simply repeating the pattern and having the marchers going left to right then right to left on alternate rows creates an effective pattern.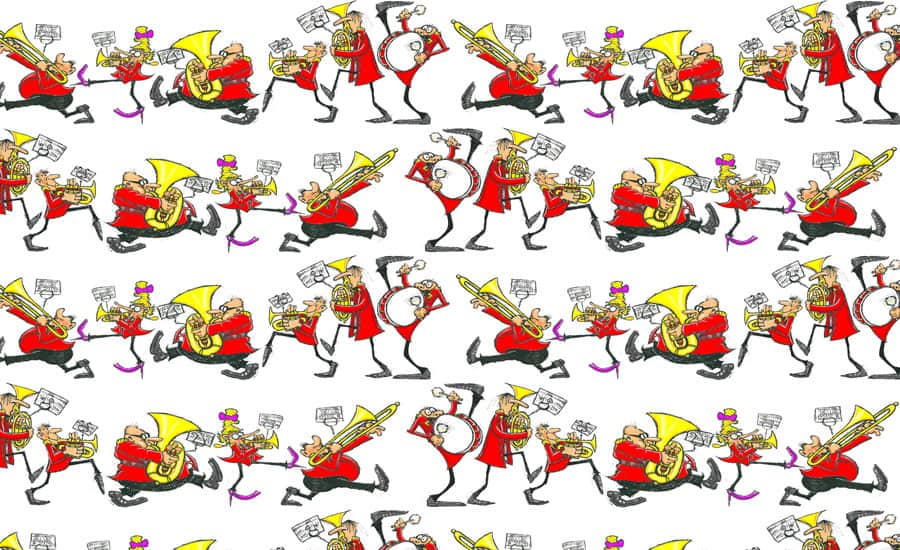 Background pattern
To give the design some depth I created musical notes.

I faded them to around 30 percent of the original opacity and repeated the pattern. This filled the sheet by placing the notes in the background…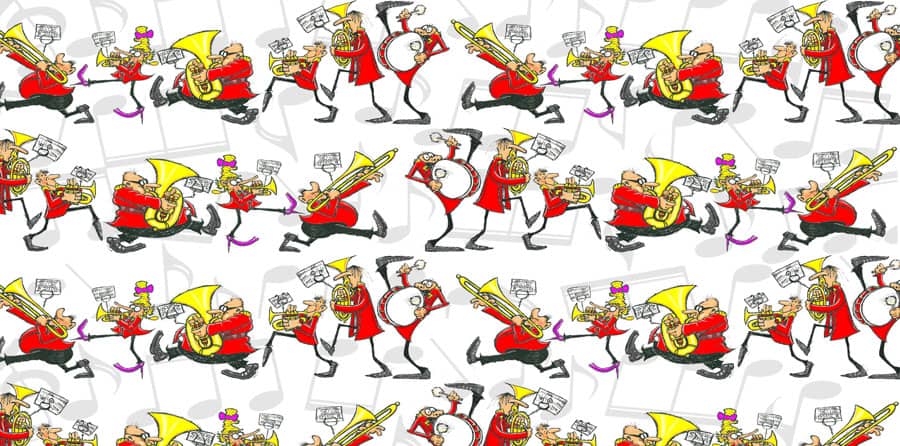 Background Color
Last but not least some color.  In this case it needed to be a base colour that really made the reds and yellows of the marchers stand out.  After trying several colours I found that a graduated mid blue tyo sky blue worked.  it made the marchers jump off the page without losing any definition from the background musical notes.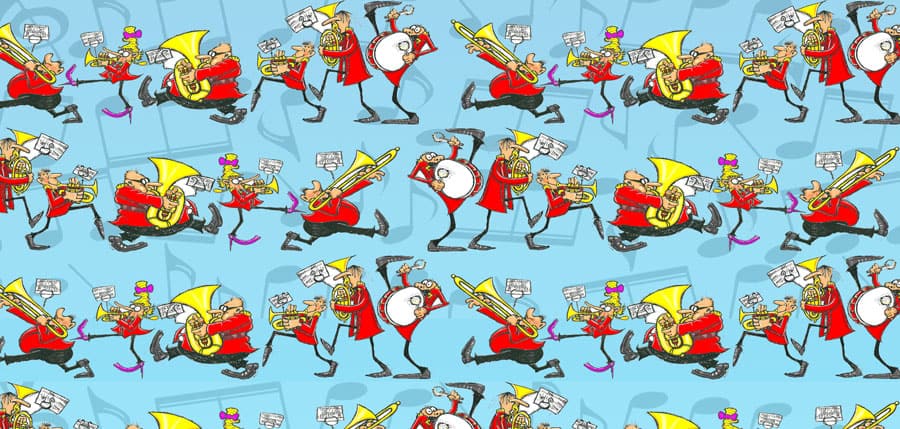 Gift wrapping paper – try a sample run
I went ahead to order an initial 25 sheet run of gift wrapping paper from Printed.com. They are my 'go to' professional online printers.  As usual the turnaround time was just a couple of days and the quality of paper and print exceptional. Cost per sheet works out at just over £1/$1. There is the option to get the price down – the more you order, the lower the price.
The process is easy and the design can also be used for other printed items such as beeswax wraps. Commercially it isn't quite viable in todays competetive gift wrapping paper market. If you have an original design that customers like and want  price competetiveness isn't an issue! Don't forget – if you create the design customers can't buy it from anywhere else!