Art equipment
Blog
Keeping a refillable leather bound sketchbook in your bag lets you draw, sketch, and write without the need for any digital gadgets.   
Ideas can occur at any time and being able to jot them down in the moment is important.  Having a pencil and quality leather bound sketchbook available ensures a clear creative path from your mind to paper. 
Drawings can always be scanned into a laptop later, but capturing those ideas is the first step.  Find the perfect leather sketchbook cover you love, and then just refill it.  The resilient leather protects your drawings as the blank pages beckon you to use them.
Keep the used refills and create a library of your thoughts and ideas.  it's amazing what you can gain from your past experiences and recycling thoughts can provide some real gems for cartoon artwork.
Handmade Genuine Leather Refillable Sketchbook Journal
This handmade leather journal with its classic look is a stylish and efficient way to store your sketches, drawings and notes. 
The outside is a rich brown while the inside offers a softer complementary brown. A front and back pocket holds miscellaneous items like notes, paper clips, and pencils. 
The outer flap folds over the front cover as a leather strap wraps it closed.  The 5×7" refillable off-white paper is ideal for writing, doodling, sketching, and more. 
One hundred unlined sheets of paper wait to record your thoughts and ideas.  Save your place with the two built-in silk ribbon bookmarks.  It's big enough to comfortably write on with pen or pencil, and small enough to travel with you.  
As a bonus to purchasing this leather bound sketchbook, a complimentary PDF of "A Small Booklet of Quotes" is included. A great package at a great price.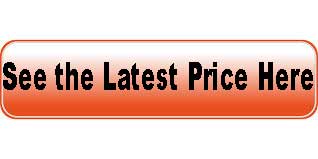 Rustic Refillable Leather Sketchbook
Simple is sometimes better.  The standard book design of this refillable leather sketchbook offers a straightforward way to jot down your ideas. 
The edges display simple stitches that pop against the rustic brown leather.  There are no straps or buckles to fuss with.  
The included 200-page (100 sheets) refillable 6×8" paper is acid-free, cream-colored, and handmade.  The cotton rag paper is also unlined, so you're free to create without boundaries. 
It's easy to carry with you in a purse, backpack, or briefcase.  It opens nicely and stays flat while you're drawing.  Sketch, capture a quick thought or use it as a diary. 
This handsome handmade leather journal can hold memories, photos, drawings, and your innermost reflections.  The only other thing you'll need is a pencil.
Simple, stylish and smart!
Handmade Large 10″ Embossed Leather Celtic Sketchbook journal
Travel to the land of antiquity when you use this leather sketchbook cover with its exquisite embossing of the Tree of Life. 
Made from goatskin, the complex details of Celtic art are magnificently displayed.  Trinity knots, flowers, and leaves are shown in vivid detail. 
The vintage finish adds to its antiquated look of days gone by.  A generous size of 10×7", the workspace of the unlined recycled paper lets you create larger drawings than you could otherwise. 
The paper is a bit thicker, making it perfect for pencil or pens without bleeding through.  With 200 pages (100 sheets), you'll have lots of blank canvases to record your creativity. 
A flap folds over the paper and is tucked under the cover ensuring the paper is protected but the beauty of the cover isn't obstructed.  A strong leather thong wraps around for added closure. 
If you'd like some mystic beauty to surround your art, this handmade leather journal would be perfect and wouldn't be out of place in a Harry Potter film set!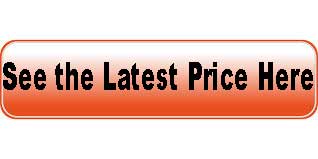 9.5″ x 12″ Large Refillable Leather Sketchbook
Distressed leather in a soft cinnamon color lends a charming look to this refillable leather sketchbook.  
Measuring 9.5×12", the workspace of these pages leaves plenty of room for hundreds of images and drawings.
A flap folds over the cover while pre-cut holes in a wraparound strap snaps onto a metal stud.  A built-in pencil holder (with pencil included) keeps this hand-bound leather sketchbook at the ready to capture your drawings. 
The white refillable paper contains 60 sheets of 90-pound acid-free paper.  The paper is thick enough to use both front and back without fear of bleeding through. 
When the pages are full, easily remove the block of paper and insert a refill.
This is a great journal for those of you who also like to use water color as the paper is thick enough to take it.  It isn't true watercolor paper but is substantial enough and with the larger size is perfect for water color on the go.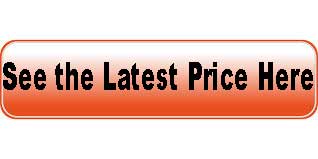 Rustic Ridge Refillable Distressed Leather Travel Journal
Sophistication meets the old days in this leather bound sketchbook.  With its distressed saddle-brown leather, it has a rugged yet professional feel. 
A flap closes over the front cover and a wide strap slips through a pre-cut belt loop to secure it shut making it really easy to undo and secure when you are in a hurry.  Cream-colored paper fills the inside with 200 pages (100 sheets) that are acid-free and handmade from cotton rag. 
Ink and pencil markings show boldly without needing to apply harsh pressure. 
At a slim 6×8", you can tuck it in your pocket, carryon, or purse.  Having this leather sketchbook nearby means you'll never miss an opportunity to put your imagination, thoughts, or other creative reflections on paper.
This is my personal choice of journal that I have used for many years.  It feels and looks classy and the cotton rag paper is a dream to draw and sketch on.  I really like this with a its nonsense fastening and clean cut look.  The leather smells devine and every time i get a whiff of it I wan't to open it and draw!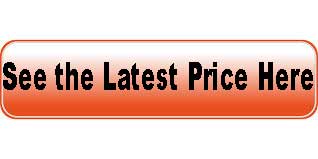 Every artist and writer should have a refillable leather bound sketchbook
When an idea strikes, it needs to be written down so it's not forgotten.  Using a leather sketchbook prevents those ideas from fading into oblivion.  Leave the laptop and expensive software at home. 
Get those sketches and drawings down on paper first, and then scan them later.  Not all leather sketchbook covers are created equal.  It's up to you to decide on the design that will spark (and store) your creativity. 
Try the 9.5″ x 12″ Large Refillable Leather Sketchbook if you like a more spacious canvas on which to work.  The front medal stud gives a hint of rebellious attitude while the supple cinnamon leather says you're protective of its contents.  
Or, for a more travel-friendly version, the Rustic Ridge Refillable Distressed Leather Travel Journal is robust, easy to open and secure and space saving.  It's a more pocket-sized rendition of these leather sketchbooks, but it's big on serving the purpose of containing your artwork.  This is my personal choice of art journal and I find it invaluable and an absolute pleasure to use.
Build up a personal reference library from your refillable leather journal 
I have built up quite a library of refillable art journals and it has been a great source of inspiration.  'Old material' is highly recyclable and I have found many new ideas just by thumbing through my art journal library.
It can be quite revealing to look back on your artistic journey particularly over a long period of time.  I have kept everything I have ever created and still get inspiration and ideas from way back when.  Since using a journal it has also helped in focussing and developing art and cartoon ideas.
Example of how a refillable leather journal can give you great ideas
I often use the refillable journal to create mind maps either to get inspiration or to record ideas or business opportunities.  Once captured these can provide positive and sometimes highly profitable results.  As an example I saw a Youtube video by Quentin Blake the legendary illustrator of Roal Dahl's wonderful children's books.
It was quite a lengthy series of videos by Quentin on how he creates his superb drawings.  It was fascinating to see his process which I have now adopted. 
He uses a rough sketch on a light box then overdraws on a sheet of heavy watercolor paper.  He cannot see the rough sketch underneath clearly, due to the thickness of the watercolor paper above.  However he can see enough to get the right shape and proportion and in his words I'm really drawing it again…as if I was drawing it for the first time'.
Here is the youtube video of Quentin Blake demonstrating the light box technique
You have to agree that it can be really effective and really simple.  If you would like to see my recommendations for this useful piece of kit see my article on 5 top rated light boxes here…
I made some notes in my journal on this technique and then proceeded to forget all about it!
A few months down the line I was thumbing through a few of my journals (I keep all finished journal refills on a book case in my studio).  I re-read the notes and kicked myself for not following it up sooner.  I realised that Quentin Blakes technique was perfect for original artwork to sell.  I am the resident cartoonist in a Brass Band magazine and have quite a large potential customer base.  I have in the past created several cartoons of brass band players marching. 
Brass bands wear a multitude of different uniforms in red, black, blue…come to think of just about any color you can possibly think of.  I can now create original variations on the same theme without having to start from scratch and can color the uniforms on each cartoon differently.  from a single sketch I can create dozens of 'original' variations in record time without losing any spontaneity.
So a massive thanks to Quentin Blake for a simple but absolutely brilliant tip and thanks to my journal for keeping that idea alive ready to be resurrected!
Lynne Chapman  uses art journals to record her worldwide Urban Art experiences
Going swiftly back to the advantages of keeping a journal there is another use which is urban artwork.  I interviewed Lynne Chapman the brilliant British children't book illustrator last August.  She has illustrated 30 top selling children's picture books but has now moved into a different sphere of artwork.  Urban art is as it says on the tin art created from everyday life generally outdoors but not always. 
Lynne fills up journal refills like you wouldnt believe with fantastic pen and watercolor sketches.She has for the last couple of months been in Australia sketching everything in sight and been chsrting her progress with pictured from her journals on Face Book. Here's an example of het super work she uses folding pages in her journals for many of her watercolor illustrations.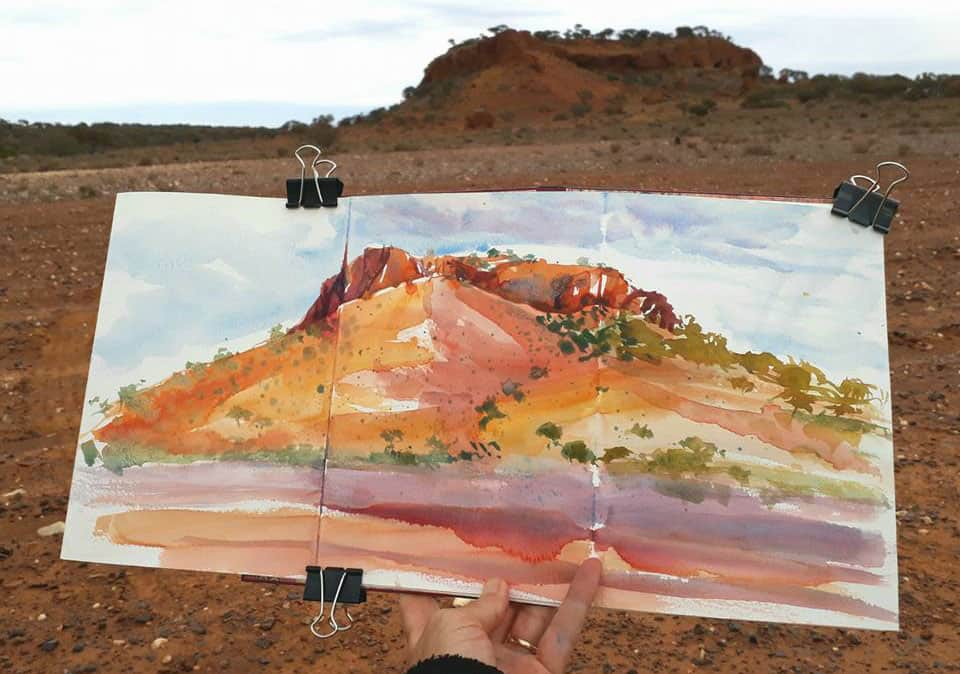 The  benefits of recording Urban Art in a refillable leather journal
I have started to capture Urban art myself using my journal and I have to say it is one of the best things I have ever done.  Within a short space of time I have filled two 100 page journals with a variety of sketches complete with notes and ideas.  Yet another source of inspiration and ideas yo draw from.  one magical side effect I have noted from this art form is that I immediately get transported back to the place I drew the image.  The journal becomes a time machine.  I highly recommend you try this out as the benefits are huge:
Practice improves your drawing skills

Your skill in creating realistic perspec tive improves particularly if you sketch buildings and landscapes

You get more ideas from the subject matter

You are not sat alone in a studio 

You create an ideas catalogue series

You generally up your game

It gets you out of the house!
Refillable leather journals are also a great asset for your art business
If you are running a business a journal is also the ideal place to keep ideas for taking the business to the next level.  I will often be found in art shops, galleries  and any random place that stimulates my creative ability.  I always see something that is thought provoking or leads my mind up a new creative alleyway.  I used to make mental notes to remember an idea, a place or perhaps a technique and then forget all about it.
A refillable leather journal will pay for itself over and over
Since owning a journal and carrying it everywhere I rarely forget anything.  Sometimes I think this can be a pain in the neck particularly when I have tp stop and sketch or write something down but it is worth it.  The bottom line is that a journal will pay for itself time and time again if you are creative.  I am not just talking in monetary terms (although that is a really nice benefit) as you will find payback comes in many forms.  mine is ideas and inspiration.  You cannot get this type of inspiration anywhere else because no-one else on the planet could possible sketch or collect ideas like you do.
So boost your creativity and get yourself a journal and then go and fill it up.  Each page does not have to be a masterpiece.  In fact most of the pages in mine consists of rejected scribbles, lists, moind maps and some finished drawings and water colors.  it matters not!  What does matter is that you are slowly but surel creating the best resource you will ever have – a history of your creative mind.
Choose wisely.  Get the journal that suits you and let your talent take flight!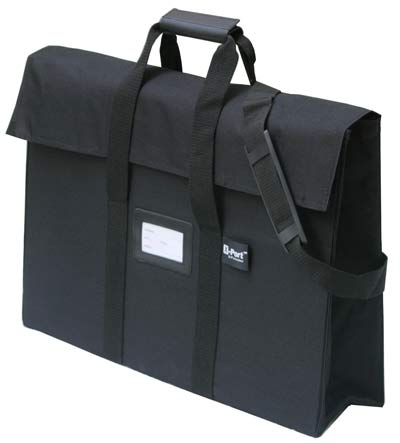 An artists portfolio is essential if you are going to keep your finished artwork in pristine condition – particularly when you are in college or are about to make a presentation.  See my review on 5 top rated art portfolios here…