Blog
Podcast
In this Episode of the Procartoon Podcast…Making the creative best of COVID -19.  How to make the most out of this terrible situation with the possibility of more lockdowns until a vaccine is found.
Short cut to creating caricatures. I envy those talented with a gift for capturing a likeness quickly.  I used to struggle till I came up with a really effective way to get the likeness very quickly.
A personal update on what I am doing at the moment and some listeners questions.
Scroll down to read the extensive show notes below in conjunction with the Podcast Audio – All links in the Podcast are detailed in the show notes plus additional images and screenshots to clarify and technical discussion in the text.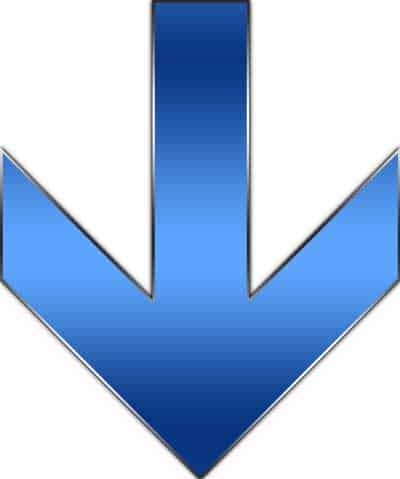 Procartoon Podcast 5 with Rob Nesbitt
This Episode is Sponsored by JohnOverall.com
WordPress and Web specialists.

Show Notes for Procartoon Podcast  5
Hi, I'm Rob Nesbitt and this is the procartoon podcast.
I look at the tools of the trade, tips, tricks, podcast reviews and interviews and more to help you in your cartooning and artistic work.
What is in this episode of the Procartoon podcast?
In episode 5 of the Procartoon podcast I look at the current Corona Virus Pandemic and how we as cartoonists can make the most of the lockdown.  By the time you listen to this podcast the current lockdown may be partially or fully lifted, depending upon where you are on the globe.  However, Until scientists come up with a vaccine there could be future lockdowns.
If you have ever fancied doing caricatures but have been put off because it takes forever to be able to create a good likeness I will show you an easy shortcut.  It isn't rocket science.  In fact it is so simple even I can do it!
I give a personal update to let you know what I am up to creatively and what I have in store for you.
There will be some more listeners questions, so keep them coming in please.
Before I dive into the main topics…
It has been quite a while since the last podcast as I had some work issues with work that completely dragged me away from Procartoon.  Thankfully that bump in the road has been navigated as is now firmly in the rearview mirror.  I can now focus on getting regular podcasts out there with the added bonus of guests on the show.
I have Richard Houldon from Virginia who has turned his two-dimensional cartoons into superb cartoon wood carvings. It is a great demonstration of how you can adapt your cartooning skill to create other products for pleasure and to make money. Richard will be my guest in the next show.
After putting out the April edition of the Procartoon.com Newsletter I received an interesting question from Robert P. Enright who has a series of comic books and wanted to know where to get it to a person who could help him get the public interested and maybe use them to create a network series.
I don't have expertise in getting cartoons under the noses of  Network fixer but I do have a fair bit of knowledge on getting your work out there.  Comic books are just that 'books' and finding someone to promote and publish them for you is as likely as winning the lottery in this day and age.  By far the best way is to self publish.
Why?
Three reasons really. 
First – If you have a comic book ready you can publish it through many channels almost immediately.  You don't have to wait for a publisher to say yes if you get one at all. Traditional publishing can take years from finished book to it arriving on the bookshelf for sale.
Second – the return on investment is much higher by self-publishing.  As an example – a pure textbook published traditionally through a publisher may earn you as little as 10-12% royalties.  A self-published book on Amazon can generally give you 70% royalties.
Last but the most important aspect – as a self-published author you are totally in charge.  You control the editing, book cover design and advertising.  If you want to change anything after publication you can and you get the final say.  
For me self publishing is a no brainer.  Amazon Kindle is a great way to sell books but a comic book or picture book is more suited to physical sales.  Amazon provides this service called 'Print on Demand' to allow you to publish without having to buy thousands of copies to sell upfront and there are still great profits to be made and no risk! The link is in the show notes https://kdp.amazon.com/en_US/l/print-on-demand 
I also suggested that once published he should promoting the books through Amazon and Facebook ads. I have been down this route myself and have found it to be really effective in getting your work out there and selling.  Comic books are a precarious market with the biggest sales in Japan, followed by the UK and surprisingly the USA in third place.  
I listen to an excellent book publishing podcast 'The Self publishing Formula' by top-selling British Author mark Dawson.  In an interview going back a couple of years ago there was an excellent podcast edition with Pat Mills author of the legendary Judge Dread.  He discusses his career, pitfalls, and opportunities in the comic book publishing industry. 
For any of you who are interested or actively creating this type of cartoon work, I am sure you will really enjoy this edition and the link is in the show notes  https://selfpublishingformula.com/episode-64/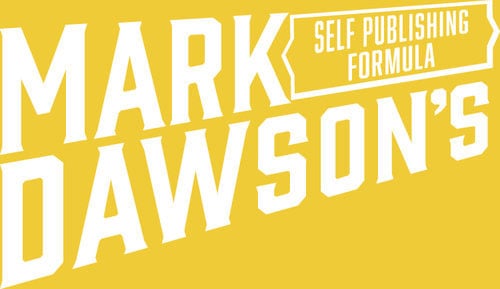 There is another edition on the same show on a colouring book / fantasy artist who is making a bucket load of money through print on demand https://selfpublishingformula.com/episode-190/   There is also expert advice on Amazon and facebook ad's plus much more on self publishing and I think is a superb resource. Creating books in the cartooning sphere is another way to support your business.
Corvid – 19 – Use lockdown for your creative advantage.
When Governments across the globe announced lockdowns to stem the spread of the virus the initial reaction was, for me to ponder what was going to happen and glue myself to the news.  Then I took a step back and thought about the amount of time that would be available. 
With no work, brass band rehearsals (my other passion), or trips out of any kind I now had around  10-12 hours a day to do whatever the hell I liked – well almost – terms and conditions apply as imposed by my wife of course!
What I didn't want to do was look back at this time under siege and regret that I sat on my Butt for weeks doing nothing constructive or creative.  So I drew up a list of what I needed to achieve and so far so good:  
I have finished the first draft of a sci-fi action-adventure novel, designed the cover, written half of a second sci-fi novel. 

Put together a compendium of my cartoons to have self-published and for sale for the Christmas market.  

Completed a bucket load of new cartoons for various projects

Completed the pencil sketches, text and first full-color section of a children's picture book for self publish

I watched several video training courses to upgrade my knowledge – such as a Photoshop refresher course (6-hour course for under $15 from Undemy.com and read several art training books.
In addition I have done 10,000 steps a day around the garden (every day since lockdown) to keep fit, have sorted the garden shed which was like a bomb site, tidied up the garage workshop so I can get in there to make more driftwood cartoon figures and pens with my cartoons embedded in the barrels and last but not least turned the garden into a flower fest.'
I would have struggled to do most of the above if the lockdown hadn't arrived.
Move forward and be creative!
Take ten minutes to create a goals list.  Things that you could do but probably wouldn't normally find the time if it wasn't for lockdown.  Here are a few ideas to start off with…
ARTEZA Premium Brush Pens 24 set – Available from Amazon here…

Upgrade your existing skills by taking an online course or two.  There are many online teaching services but I have found  Udemy.com  to provide great quality courses at realistic prices that us mere mortals can afford.  I have just bought a 6-hour course on Photoshop for less than $15 which was a great way to refresh that particular skill set for cartooning preparation.

Upgrade your knowledge for free! Podcasts are so abundant that you will find something that interests you and gives you valuable knowledge and new ideas.  A  Google search with your subject and 'Podcast' or simply search for a topic on the podcast app' on your phone.  I am currently tuned in to the  Self Publishing Formula by Mark Dawson a best selling British fiction author.  While the COVID 19 situation lasts, free admission to the Self Publishing Formula University is available, providing exceptional Webinars.  I took part in one last week on designing book covers for different book genres – it was brilliant!
What cartoons or cartoon projects could you complete?
Christmas may seem miles away but not so if you are preparing products to sell in the festive season.  On line sales have gone through the roof during Covid-19 and I don't see that trailing off while this pandemic still has no vaccine.  Just look at Amazon.  Their share price has rocketed during the pandemic and at one point was up by $700 a share.  It just shows how much folks have bought from that company over a few weeks.   If you want to know more about selling online and ideas to create products with your artwork look at my post on selling your cartoon artwork on the internet 
Book illustration is another avenue for the cartoonist.  Creating a children's picture book? Take a look at British Artist Lynne Chapmans journey from textile designer to children's book illustrator on Youtube.
If you have a particular specialty in your field of art perhaps you could write a book on it and self publish.
If you haven't got a presence on line perhaps you should invest time making and building a social media page on Facebook, Instagram, Twitter or even your own web site.   Getting yourself known is essential and the sooner you start the better. 
These are just a few possibilities and there are many other avenues you can find to develop your cartoon skills and turn them into products. 
So make a list of goals and get to it – as I said there has never been a better time to get creative.  Don't look back and think 'If only I had done more!"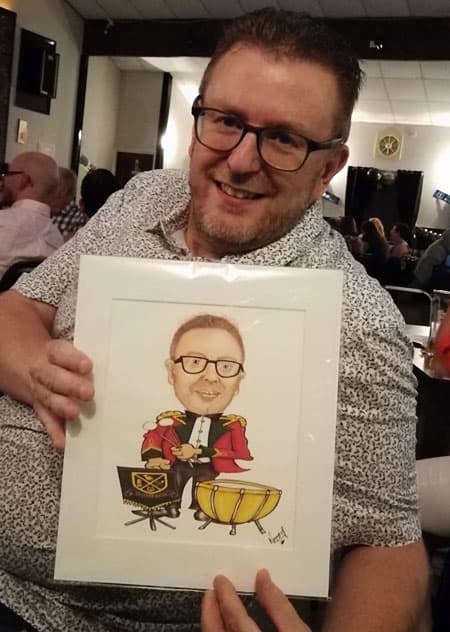 Caricature shortcut to help you get a true likeness
I have struggled with caricatures for many years and always used to dread it when someone asked me to draw one.  I could either capture the victim's likeness in 5 minutes or it could take hours or even days – which was not only frustrating but totally unproductive.  For a while I stopped doing them but had so many requests that it seemed ridiculous to turn away another stream of income.
I sat down and analysed the problem.  It was the basic elements I was having the problem with – namely eyes, mouth, and spacing of those features.  I decided to invest in a lightbox and haven't looked back.  A lightbox is basically a drawing board that is backlit so that an image such as a photo can be seen through a piece of paper over the top of it.
I got high-resolution photos of the person I was drawing and gently traced the eyes and mouth and any distinct feature such as a scar, facial lines, that sort of thing.  That is all I use.  I then scan the pencil marks into Photoshop and use them as a template to create my caricature.  The rest of the figure is out of my head and about halfway through setting out the drawing I switch off the layer containing the scan and go for it with no backing template.
It worked and the first caricature from this simple technique was very good and the person who received it was delighted.  Since then I have completed many caricatures and have yet to fail both the person being caricatured or myself.  I am my harshest critic and very hard to please with my own work.
I still get into a panic and imposter syndrome sets in.  You must have experienced the same when doing any artwork.  The little gremlins sit on your shoulder picking away at your self-confidence and are a real pain in the but.  Suddenly you can see the finished drawing starting to emerge off the page and the surge of relief washes the little blighter clean away!
If you would like more information on my method I did a blog post on it recently here's the link
Personal update
It has been quite a while since I did an update and quite a lot has gone on with some projects not coming to fruition and others emerging.  As I said in the previous section I have taken the leap of faith and started to do caricatures. Now that I have a proven method that works for me and the confidence I am up and running.  That confidence makes a real difference and caricatures are making a nice contribution to the business income.
My other passion is music and I play in a brass band locally.  I have been playing a brass instrument since I was six years old when Lyndon B. Johnson was President of the USA and Harold Wilson, Prime minister of the UK – yes I am officially ancient!
I have been the resident cartoonist in Brass Band World Magazine since April 2002 and have produced hundreds of cartoons for the magazine since then.
This year I decided to put 18 years' worth of brass band related cartoons into a book to sell to the brass band fraternity with a target for the Christmas market and I am well on my way.  I always thought that it would be far too expensive but, with modern print on demand and low printing costs I will be able to complete this project, on time, and in profit!
I started a picture book a couple of years ago and shelved it due to a number of reasons but have now dusted the files down and am making a new start to ensure I see it through.  The current lockdown has really helped me to see the wood from the trees, make an action plan and get on with it.
Anyway enough about me – to finish up I would like to answer a couple of your questions.
the first is from Sarah Lee from New York. She asks:
I would like to start sublimation printing with my own cartoon designs.   Which is the most economical… to produce them myself or outsource?
A really good question which I was wondering about myself a few years ago. 
Before I answer the question let me just explain to the listeners what sublimation printing is.  Sublimation is chemical terms is where a substance changes state from a solid to a gas without passing through the liquid state. 
Dye-sublimation printing, which is what Sarah is asking about is where printed ink is heated up and the image is transferred directly onto the surface of a substance such as a plastic credit card or a ceramic mug.
OK Sarah.  To answer your question I will tell you how I approached the same problem.  I wanted to produce mugs and mobile phone cases with my own cartoon designs.  The first thing I did was to look at the market and decide how many I needed to produce to start and also what I would need to produce if things got busy.
Then I looked at getting costs from a few different printers.  The cost I was looking for was just the cost of the mug.  Shipping and packaging costs would be the same if I did them or someone else.
It quickly became apparent that there was very little flexibility and in most cases bulk buying was required to get the price down.  I then looked at what equipment I would need and the cost of blank mugs.  It was a no brainer so I tracked to the factory and bought the kit.  It was easy to learn and within a few days I was up and running.
The advantages of doing the printing yourself is cost, flexibility and time.  You cut out the time it takes between placing and receiving the order from the outsource printer.  Doing your own is totally flexible.  If you want to make a last-minute tweak to a design or customize a mug with someone's name you can do it straight away.
The cost is considerably better – about half the cost of professional printers and you don't have to buy a bucket load to get it down to a reasonable price per unit.
You have to learn how to use the equipment – you will need a sublimation printer, a mug press plus the raw materials.  The printer, press, and stock take up very little room.  Once all is in place you have a mug printing business.
I have been in production for three years and It didn't take long to cover te cost of the equipment with sales.  Obviously your circumstances may be different.  I hope that helps you make the decision.
The next question is from George who lives in Pheonix
I designed a cartoon montage in Photoshop that had over twenty layers.  I saved it and also saved a jpeg copy.  Unfortunately I lost the PhotoShop file with all the layers and only have the jpeg.  Is there any way I can retrieve the layers from the jpeg?
Thank you for the question George.  I have been in this situation myself in a different way where I have temporarily flattened a layered Photoshop file to extract the image to another file and then forgot to undo the 'flattening' and saved it flat (in one layer).
I am sorry to say that you can't re-establish the layers from a jpeg unless there are some genius IT geeks out there who knows differently!
OK that wraps up this edition of the podcast.
In the next edition I talk to Richard Houlden from Virginia who started drawing cartoons at a very young age and has now turned his cartoon characters into 3D works of woodcarving art that sells and has won him awards.
If you are a cartoonist, in the business of cartooning or in a related industry and would like to be featured in the podcast please contact me via the contact page.