Cartoon, art and drawing equipment reviews – article index
Which are the best watercolor pencil sets?
Selecting the right watercolor pencils for your artwork is critical to get the best colors and mixing qualities.  We look at 5 of the most highly rated watercolor sets which have a range of great qualities to give you the best results.
See the watercolor pencil set review right here…
---
5 top rated acrylic paint sets for artists
Painting with acrylics is one of the most rewarding art mediums you can use. With so many different brands on the market it can be a minefield to get the right set of acrylics that will serve your creative talents well.  We review five top rated sets of acrylics that cover a range of artistic qualities.
See which are the best available and recommended acrylic paint sets here…
---
Why quality counts when choosing a sketchpad
Carrying a sketchpad with you is vital to capture written and drawing ideas, outdoor scenes and general doodles when you are away from your workstation.  But which sketchpads can you really rely on?  
This review looks ar 5 top rated sketchpads to help you make that choice…
---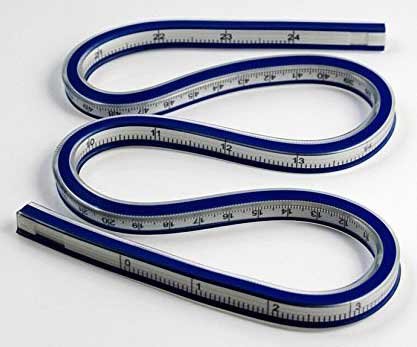 Bendy flexible rulers – a must for perfectly drawn curves
It's almost impossible to draw perfect curves by hand and badly drawn curves can turn a great piece of artwork into a total mess 
A bendy ruler takes out all the guesswork but which of the highly rated toold for drawing curves would suit you?
See the review on 5 highly rated flexible curve rulers here…
---
5 Top rated drawing boards
You need a rock solid surface when drawing with pen and ink and the best solution is a drawing board that prevents unwanted movement of the work surface.  There are two types – lap top and table top and we look at some highly rated drawing board brands.
See the drawing board review right here…
---
Which is the best lightbox  I could chose? – learning to draw by tracing on a light box
Lighboxes are quite simple but a very effective and useful art tool that you can trace images easily.  There are a multitude of uses including how to convert photos to sketches, drawings, cartoons and painting.  If you are struggling with buildings and perspective a light box is a great way to get a foot on the ladder without filling the trash bin with failed attempts!
See the full review of 5 best available lighboxes that are highly rated on Amazon…
---
5 top rated colored gel pen sets 
Colored gel pens are superb for colouring snap books, adult coloring books, greetings cards – in fact they are essential for many craft hobbies and businesses that need thicker jello ink to stand out – particularly on darker and sometimes less tactile surfaces.  We review 5 highly rated packs of jelly roll pens to see which come out tops.
See the full review right here…
---
5 great artists pencil case wrap designs to keep your 'drawing and painting tools' portable and highly accessible!
Artists need light mobile 'tool boxes' that can be quickly opened and able to display all the pens, pencils and brushes making it easy to see and select.  We look at five highly rated pencil wraps and cases that do just that.
---
Never lose an idea again with a leather bound refillable notebook journal
How many times have you thought of a great idea for a cartoon, drawing or gag line only to forget it?  A refillable notebook is the answer and with a durable leatehr bound cover you can take it anywhere.
See our top rated recommendations reviewed here…
---
5 of the best soft chalk pastel sets for artists
Chalk Pastels can be a really valuable asset to your creative artistic tool box.  We look at five different sets that would suit children, beginners and established artists.  Each set has a high customer rating.
See the chalk pastel set review right here…
---
Which are the best airbrush kits for beginners?
An air brush can turn an uninspiring piece of artwork into something really special.  If you are considering an air brush kit with a compressor see our comprehensive review of five of the best rated airbrushing kits on Amazon!
---
Table top easels for your cartoon work, drawing, painting and sketching
You can draw, paint and sketch flat on the table but this has you bending over the work and plays havoc with the amount of light on the work surface.  a portable desk top easel can be positioned to face your line of sight and securely hold your artwork in place while you do what you do best!
See the review of highly rated desk top easels here…
---
5 top rated types of watercolor paper pads for paint and watercolor pencils
Hot press and cold press watercolor paper offer several surface textures which give different results when using watercolors.  Add paper thickness into the mix and the variations in watercolor paper increases.  We look at five watercolor paper block pads to suit your painting.
Read the review for watercolor paper pads right here…
---
Watercolor Paper Frequently Asked Questions
What is  the difference between cold press and hot press watercolor paper?  How does the surface finish  of watercolor paper affect the absorption and effects you can make? Can you print on watercolor paper?
Plus many more FAQ's on watercolor paper right here…
---
Which are the best colored pencils for artists?
Beware of inferior colored pencil brands where leads break, colors are poor and the wood splinters off when sharpening.  
Quality tools makes quality art and we recommend five top rated brands of colored pencil sets that ooze quality.
Read the colored pencil set review right here…
---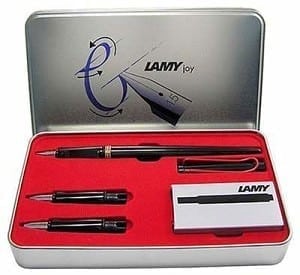 5 top rated calligraphy pen sets
Artists and especially cartoonists have to create top quality lettering otherwise it can completely ruin an excellent piece of art.  If you are looking to improve your lettering skills or are venturing into calligraphy this review is for you.  We compare 5 highly rated calligraphy pen sets across the board from beginner to established artist.
See the calligraphy pen set review right here…
---
Which pencil is best when sketching and drawing cartoons?
The starting point for cartooning and sketching is usually on paper (unless you are totally techy with a graphics tablet).  Selecting the perfect pencil to do the job can take years as there are literally millions on the market.  
I have tried and tested bucket loads of pencils and it is surprising the variation in quality.  The better the pencil the better chance you have of creating a great initial sketch for your cartoons and graphics.
See my recommended pencils right here…
---
20 top tips – how to become a professional cartoonist
It takes a lot of hard work, blood sweat and teases plus a sprinkling of luck to become a professional cartoonist.
Based on my own experience and the experiences of other professional cartoonists here are some of the essential ingredients you will need to break into the cartoonists market…
---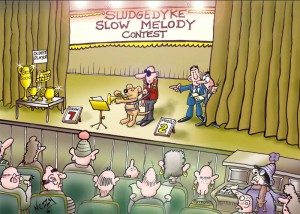 10 simple steps to finding great original cartoon ideas
Once you have the idea – drawing the cartoon is normally the easy part.  I have spent hours trying to get an angle for a cartoon and sometimes not coming up with anything worth drawing.  that was until I discovered a simple  and easy method to get original ideas every time I need them.  It's not rocket science and it's not stealing other cartoonists ideas.
Take a look at this laser focussed method for getting great original cartoon ideas right here…
---
So you want to be a cartoonist?
What does it take to get to the very top of the cartooning pile?
This article looks at some of the very best cartoonists (past and present) who have graced the pages of books, newspapers and magazines.  
Is it the best job in the world and can you really make a good living from your cartoon artwork?
---
How to become a cartoonist – frequently asked questions
If you are considering a wizard of the pen in cartooning what qualifications do you need.  
How much will you get paid?
What is the difference between a freelance and employed cartoonist?  
What is syndication?
Take a look at 'How to become a cartoonist – FAQ's right here…
---